Description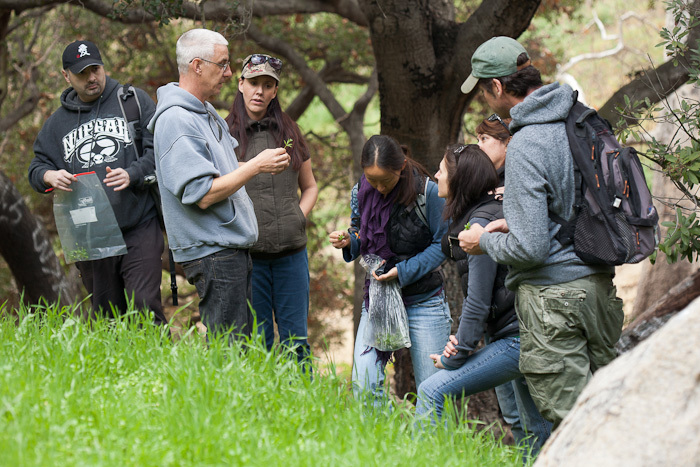 Plants Walk (edible and medicinal plants)
Sunday October 21
The walk is mostly about plant identification, we won't be picking up native plants in that location though I'll bring some from my native plants garden if you are interested. Non-native or invasive plants are fair game and they're quite plentiful.
It's a very slow, easy walk with lots of stops to talk about plants.
Make sure you bring water and sun protection. It's a very gentle walk with lots of stops to talk about the plants and from time to time we'll find some shade to relax a bit.
After the walk, we'll enjoy some nice wild cold drinks or maybe a snack featuring some of the plants/berries or fruits we have seen. I'll probably serve some cactus pears soda or juice and other yummy things. `
Long pants is a good idea - We have many prickly things in that type of environment. Again, make sure to bring some water and sun protection too.
The walk will happen rain or shine. I love rain!
Location: Hansen Dam Equestrian Center
11127 Orcas Avenue, Lake View Terrace, CA, 91342, us
We meet at the South end of the park, pass the children's playground. (not where the horses are located, keep driving on the main road)
34°16'10.4"N 118°22'00.0"W
Time: From 10AM to around 1PM