Description
Permaculture design focuses a great deal on designing with plants as sources of food, beauty, fuel, medicine, fragrance, and much more. This one-day workshop, led by Rhonda Baird, will help you get a handle on how to design with plants, set them --and yourself--up for success to increase yields, ecological function and beauty in your life. Come with questions, drawings, samples, and leave with more plants--and more confidence--than you came!

Rhonda Baird, permaculture educator and designer, has been gardening her entire life, as well as foraging and is a self-taught herbalist. Despite this, she didn't believe she had a green thumb until she began practicing permaculture.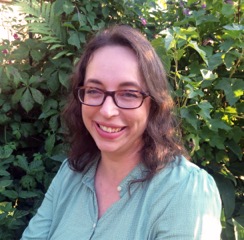 LOCATION: Old Schoolhouse Community Garden - 4733 Cermak Rd, Hillside, IL 60162

COURSE FEE: Sliding scale (from $50 - $100)
We want to make this course affordable and available to everyone! The course fee is on a sliding scale from $50 - $100+, with a suggested base fee of $75.

Please think about what you can honestly and realistically afford, with consideration for us and the work we do. Because of the powerful nature of this course, we trust you to give us what's fair with all those things in mind.

Contributions above the base cost of the course ($75) will help to support those who might not be able to afford it.
No one will be turned away -- please inquire for additional details/options.