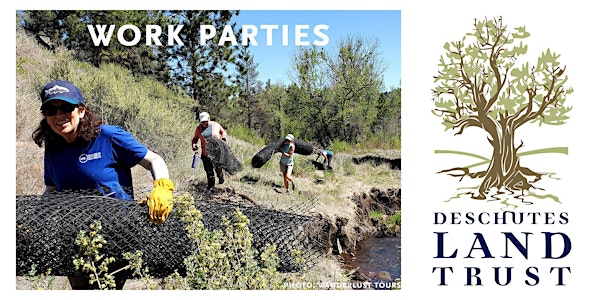 Planting Party, Ochoco Preserve
Join the Land Trust for a fall planting party to help restore Ochoco Preserve.
About this event
Roll up your sleeves and help the Deschutes Land Trust plant native plants, trees, and shrubs at a recent restoration project along McKay Creek at Ochoco Preserve. The Land Trust recently completed the construction phase of a creek restoration project at Ochoco Preserve. Planting native plants is the next step to restore the creek and help build healthy habitat for fish and wildlife. Get your hands dirty and have fun while making a difference in Central Oregon. This is a family-friendly work party!
Face masks: Per Oregon Health Authority (OHA) guidelines, face masks are no longer required indoors or outside. Individuals who wish to wear a face mask may do so.
Rating: Work party with moderate physical activity that includes digging and planting in uneven ground.
What to bring: Work gloves (if you have them), snacks/lunch, water, and waterproof boots (planting area may be wet and muddy). Dress for the weather.