Support the ecosystem and join us to learn about pollinator gardens with native plants. We will teach you how you can do good and have fun.
About this event
TOPICS:
1. Right place, right plant
2. Find your spot
3. Planting right
4. Water efficiently
5. On the watch for butterflies, other pollinators, and birds.
BENEFITS OF GARDENING WITH NATIVE PLANTS
Save money and water: Native gardening will help you save you significant amounts of water. Efficient watering is the key to a healthy yard and the conservation of limited resources.
Weather resistance: Storm hardy native plants are designed by nature to resist the harshest Florida weather, when planted in the right place.
Less maintenance & no pesticides: Native plants are typically more resistant to disease, drought and other environmental risks. So instead of spraying the plants with artificial pesticides, they have a natural built-in defense system to protect themselves, which is safer for you, your family and your community.
Restores wildlife: By landscaping with native plants in your yard, you are contributing to a natural habitat for the local wildlife, helping endangered species that have been affected by pollution and overdevelopment.
To learn about other workshops, please Click Here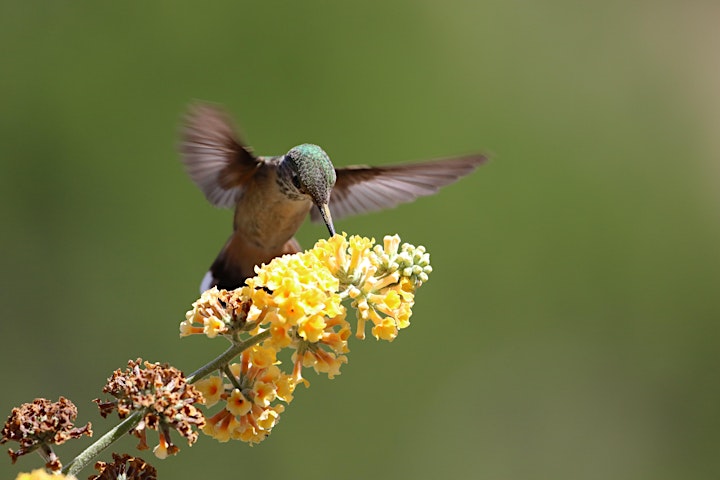 Organizer of Planting a Successful Pollinator Garden with Florida Native Plants