Plant, Sow, and Grow: Cultivating a Business Relationship with Women
Description
Plant, Sow and Grow: Cultivating a Business Relationship with Women
Gone are the days when you can thrive as a professional just by way of people that you know or who knows you.The business professional game has been vamped up 1000 times in the past 10 to 15 years and some of us are still left back in the 1990s. Women are working more in and outside the home, starting their own businesses and pursuing their education. But, where is the professional playtime?
Come to learn the new business basics and other tools needed to jumpstart your professional business and/or career by way of female bonding the right way. We are aiming to cultivate relationships that will bloom in more ways than one. Bring your business cards and be prepared for your 30 sec professional introduction pitch. We'll show you how to make the best first impression.

Special Guest Speaker:
Jaynee Sasso, Author|Transition Coach|Speaker|Trainer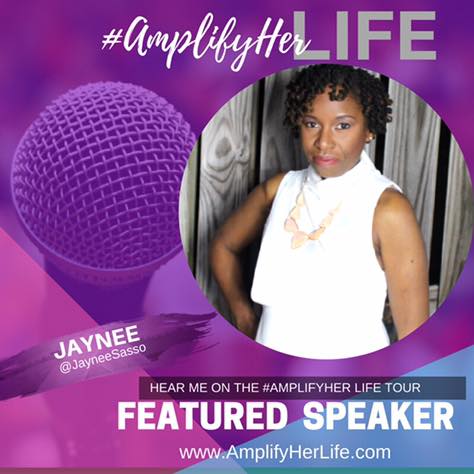 Life Simplified Podcast Co-Host, Author, E-Course Instructor. Helping organizations and its members move past the comfort and familiarity of the present and make the necessary adjustments in their thinking and behavior to experience new levels of success.
Jaynee Sasso is an entrepreneur and transition coach helping people like you embrace change and courageously navigate the tough terrain toward a new season in their lives. Her coaching, resources and inspirational messages will help you develop the power to change your life right now so you can stop spinning your wheels and start moving rapidly toward seeing your vision become a reality! She loves to share her insights on the winning formula for success that caused her to develop the strength, faith, and grit to fight her way back from facing insurmountable odds and begin walking in a new level of power and authority! She holds an MBA from Liberty University, is a wife and former homeschool mom of two teenagers.
You can follow her on Twitter, "Like" her Facebook and visit her website www.JayneeSasso.com to find out the latest news and services she offers.
AGENDA
2:00 pm to 2:15 pm Registration and Reception
2:15 pm to 2:45 pm Networking/Icebreaker Along With Refreshments/Meal Orders
2:45 pm to 3:00 pm Announcement And Updates
3:15 pm to 3:30 pm Member Spotlights (Kassandra Benson)
3:30 pm to 4:15 pm Special Guest Speaker
4:15 pm to 4:30 pm Closing Remarks
---
Note: All NAPW Newport News Local Chapter events are professional events that will be featured in all chapter and national communications. Pictures will be taken for newsletters, social media and meeting minutes. Please dress appropriately (business casual). No children, please.
We respect your privacy; if you choose not to be included in any pictures and chapter communications please inform a local board member prior to the event appropriately.