Description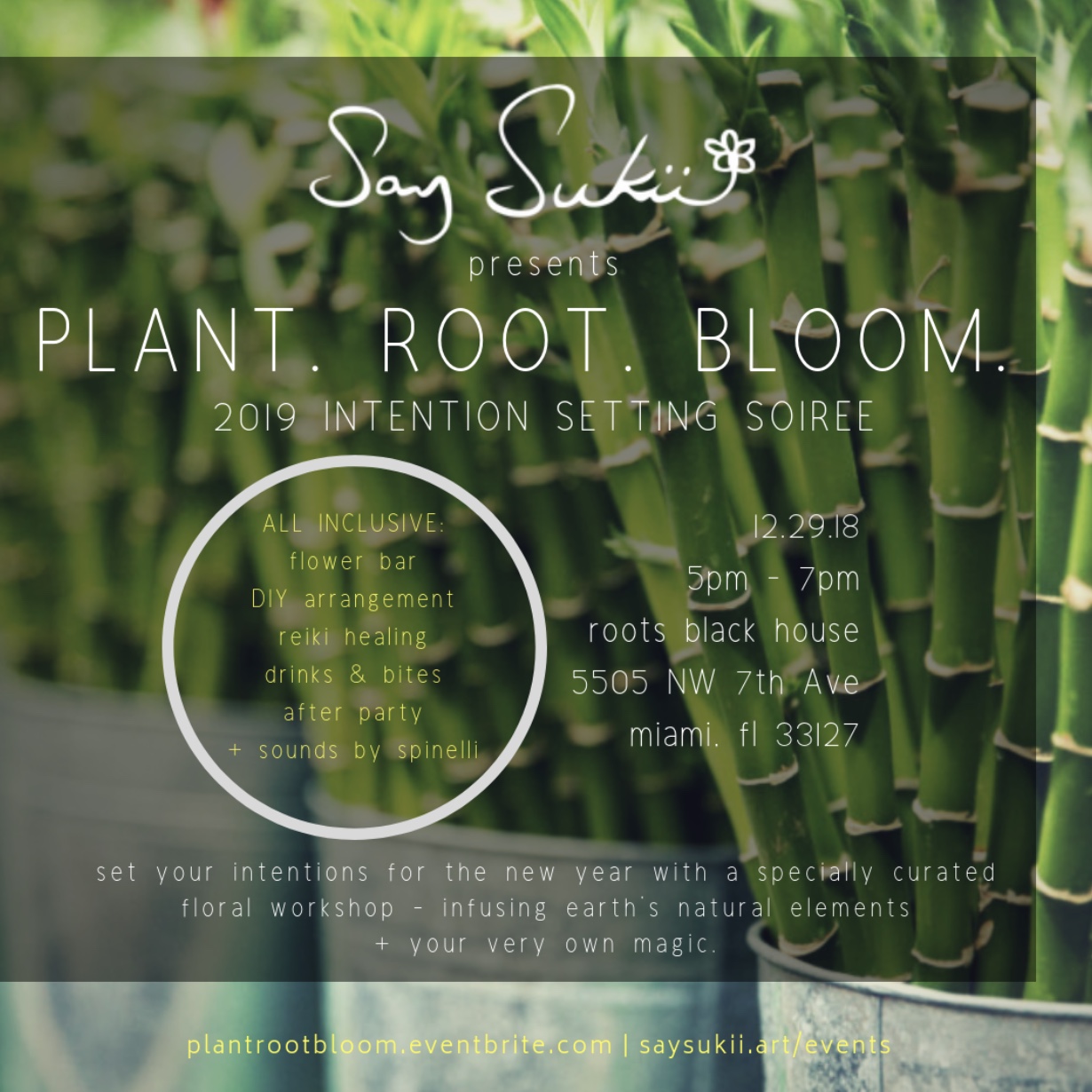 TICKETS REQUIRED FOR ENTRY
It's the end of the year and you want to grow out of some things, huh? Well it all starts with your intention. Join us as we set our intentions into our very own bamboo arrangements that'll last for years... but only if you love and nurture your creation. Allow this DIY arrangement to serve as the reminder we'll need to stay on that path to reaching our goals for the level up we all so passionately desire. We'll talk more during our soiree over cocktails & tea. Of course, we'll turn up with the necessary after party, celebrating all of 2018's wins.
!! PLEASE NOTE !!
*open bar & food 5:00pm - 5:30pm
*workshop starts promptly at 5:30pm
*after party starts at 7:00pm
Here's what your ALL INCLUSIVE ticket includes:
- workshop style presentation & tutorial by Sukii
- flowers + supplies for your arrangement
- reiki healing by Amor + Rose
- cocktails
- food & beverage by Chef Ari + Tastebud Teas
- after party w/ sounds by Spinelli
- surprises
- good juju + love
Any direct questions? email info@saysukii.com
Cant wait to connect with you!