(Plant-Powered) Vegan Food Fest Fundraiser!

Sunday, May 6, 2018 from 12:30 PM to 4:30 PM (EDT)
Event Details
Have you wondered why so many sports stars and celebrities are making the shift to plant-based nutrition?
Ricky Williams     Jahil Okafor     Adrian Foster     Mike Tyson    Erik Horne    Kyle Irving     Venus & Serena Williams     Ellen DeGeneres     Jermaine Dupri    Chaka Khan    Alicia Silverstone    Russell Simmons    Erykah Badu      Rza
Are you aware that heart disease/obesity/diabetes can all be prevented, and even reversed, with a plant-based diet?
Are you prepared to get pro-active about your health and begin to thrive through plant-based living?
Come join us on Sunday, May 6th, from 12:30-4:30pm, for a fun, educational and inspiring event that will take you to another level of self-improvement - the next level - to improve your health and overall wellness! Let us show you that diets and self-restriction don't work, but that lifestyle changes can and do.
Whole Food Plant-Based Coach Marc Wood and Health & Wellness Coach/ISSA Certified Personal Trainer Jamie Robinson will share the importance of whole foods on our mind, body and spirit.


They are living proof that opening your heart to a compassionate, mindful life (before choosing to open it to a surgeon's knife) can make all the difference - for everyone, including me ... and including YOU! 

Let me introduce our guide: Marc and friends, Heather and Neil (see Heather and Neil 'before and after' photos -the after shots care of going plant-based with Marc's assistance)..

Who is Marc Wood? and why do we love him?
Marc is a Scottish Success Story! He 's helping hundreds of humans improve their health (while simultaneously helping animals AND the environment) by demonstrating the endless benefits of a whole food plant-based diet. He sprints; He bikes; He swims - all to raise money for animals. He's proof that compassion is sexy!

Marc Wood will be delighting us with his surprisingly simple black bean mango salad recipe [demo included]! ​
Watch and learn how easy it is to make 'pulled pork' from jackfruit, along with more delectable plant-based recipe demonstrations to guide you on a track to better health.
Why Catskill Animal Sanctuary?

We are doing this all (ok, mostly) for Travis, the rooster - Winner of Stacie's 2017 Cocktober Contest!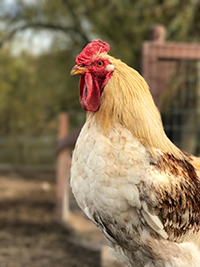 Travis is a celebrity chicken who has been warming the hearts of humans since he came from a Philadelphia school hatching project, back in 2013. He and his brothers are known for their dancing performance on Jasmine the pig's belly, followed by a delicate grooming session. Watch our 2 favorite guys (Marc + Trav) in this video, here!
But, wait ! What is VFFF?
A (Plant-Powered) Vegan Food Fest Fundraiser!
You're in for a deliciously fun educational experience featuring vegan athlete Marc Wood and a host of other plant-based enthusiasts! You'll sample specialties from NYC's finest restaurateurs, chocolatiers, pastry chefs, home cooks, and shops. There'll be face painting, plant-based recipe demonstrations, live dj - dance music, a vegan cupcake contest, cruelty-free shopping (20+ vendors!), a raffle (BIG $ PRIZES) & silent auction! And.. all net proceeds go to Catskill Animal Sanctuary- so it's a helluva good time for a helluva good cause!
Come mingle with other plant based vegans! A community of support is waiting for you!
Why come to VFFF?
Hell. Why not?! Why not spend a Sunday with Salty Stacie, Jovial Jessica, Transcendental Tracey, and a herd of inspiring folks?!? Enjoy complimentary fresh pizza from Screamer's!, hot bread & vegan cakes courtesy of Bread Alone!, tasty homemade potluck dishes and vegan cupcakes [made by VFFF cupcake competitors]! (speaking of which, we need more vegan cupcake competitors....! why not throw your 'chef hat' in the ring!?)
...the line-up...
We kick off at 1230 with Pastry Chef "Emily Cakeboss" who will demonstrate how to make her favorite jack fruit "pulled pork" recipe, in the kitchen. Sampling to follow!
at 12:45pm, Certified Holistic Health Coach and Certified Plant Based Nutritionist Leah Negrin, along with Jaclyn Kiernan [Registered Dietitian Nutritionist], Rechelle Abalos [Holistic Health and Lifestyle Coach] & Lupe Colangelo [Holistic Health and Life Coach] demo a delicious no-bake cheesecake. They'll also be bringing along cupcakes with essential oils baked into them! Demo of icing included!
at 1:10pm, Award winning Chef Rootsie will demonstrate how to make summer rolls w/peanut sauce. Yum!
at 1:20pm, Don Dilillo of Sprout Box: Grow Your Own will show us how we can grow our own sprouts at home!
at 130, Michelle Alvarez (CAS Outreach Director) will share about Catskill Animal Sanctuary.
at 1:45, Whole Food Plant-Based Coach Marc S Wood + Health & Wellness Coach / ISSA certified Personal Trainer Jamie Robinson will share with us the importance of whole foods on our mind, body and spirit. Q&A and black bean mango salad recipe demo to follow. 
at 2:45, VFFF will hold its first ever" VFFF Vegan Cupcake Contest"! Join us as cupcake connoisseur Jessica Pezzlo, our star Marc Wood, and pastry chef Emily Cakeboss judge the cakes and award a winner! Winner of the V cake contest gets first pick of the raffle pot of prizes!
at 3, Dr. (and comedian) Russ L'HommeDieu, DPT! ..."I am a Doctor of physical therapy, vegan for 12 years, weight loss expert and co-founder of a vegan meal-kit company on Long Island. At 36 years old, I was over 400 pounds, and really sick. I lost over 200 pounds and literally cured myself with a whole-food plant-based diet. I am so excited to talk to you all about my journey from a state of disease to one of complete ease as well as my experiences as a vegan business owner. We will also answer some of these age-old questions like.. Why are there overweight vegans? Is there a difference between a vegan diet and eating a whole food plant-based diet? How do I talk about my food choices with my meat-eating friends? What is it like to start a vegan business?"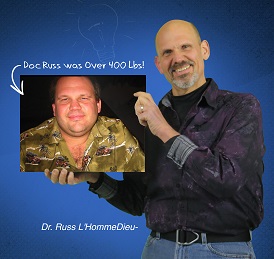 at 3:30/4, The first ever VFFF Raffle Winners will be drawn + Silent Auction winners announced!
Big Raffle prizes from: Peacefood Cafe, Chick Pea & Olive, Marty's V Burger, Moo Shoes, Little Choc Apothecary, Culiraw, MNM Natural Products,  Loving Hut, I Heart Keenwah, Gunas New York, Van Leeuwen Artisan Ice Cream, Peaceful Provisions doughnuts , Ocka Treats , Gristle Tattoo and many more! 

Silent Auction Items:  A Gift Pack from Catskill Animals Sanctuary [books, tote bag, hat, mug, skull cap], X-Ray Vision Reading by Goldy Handler, Chicken Art from Carranzart & Shark art from Zofia ART!
Special Guests
Whole Food Plant-Based Coach Marc S Wood

Health & Wellness Coach / ISSA certified Personal Trainer Jamie Robinson 

Dr. Russ L'Hommedieu of Harvest Food Box

Jessica Pezzlo (House of Churchill)

Christopher Jaie of Save The Animals Rescue (STAR) Foundation & Long Island Vegan Extravaganza

Hadara Slok , Executive Vegan Chef & Owner of  RAWCLATES (delivering good food!)

Emily Cakeboss, Chef (French Culinary Institute)

Leah Negrin, Plant Based Nutritionist & Holistic Health Coach (also bearing treats and essential oils!) 

Jaclyn Kiernan, Dietitian Nutritionist

Lupe Colangelo, Life Coach

Rechelle Abalos, Holistic Health and Lifestyle Coach, Certified Behavior Change Specialist 

Ravi of IHEART KEENWAH (co-founder, bearing even more treats!) 

Lilith Jones (long-time mural painter and illustrator who specializes in depicting animals and nature)

Lisa Clemett (artist, face painter)

Sweet Soul Bakery 

Compassionate Cookery (in the kitchen)

Chef Rootsie (Caribbean style cuisine)

Sprout Box (grow your own)

Culiraw (raw desserts)

Sugandh & Krystal of Gunas New York (carrying premium crafted vegan fashion) 

GT's Kombucha, CoCoYo and other Living Foods!

MNM Natural Products (specializing in skin conditions)

Green Brooklyn Brand, LLC

Christine's Garden (Pure Pups Pet Care & Cruelty-Free Skin Care) 

Leslie Viviana (Berrylicious Delights: Vegan Cheesecake)

Andrea Young (Sweet Vegan)

DxE (Direct Action Everywhere)

Coalition for Healthy School Food (will test how well you know your beans!!)

ASPCA 

Shannon Corley of Arbonne (100% VEGAN since the company started in Switzerland, 1975) 

Carranzart (Chicken Art) 

Jamie Diamond (animal prints and jewelry) 

Jeanine Boubli (animal photography and shirts)

Carla Jean (freedom pins) 

Lisa's Mighty Balls (vegan energy bites)

Green Bites (sprouted and raw snacks)

D.J. Greene Ayala

The Owl & The Pussycat Apothecary & Sundries

Ocka Treats

Kazani hair products
  
Tickets are $10 now or $15 at the door! Kids age 16 and under are free! Get your tickets now, before this event sells out! Questions or comments? email Stacie @StaciePeirce@gmail.com !
Interested in volunteering for this event? ..entering the vegan cupcake contest? Rewards include free admission and raffle prizes! email Stacie @StaciePeirce@gmail.com !
Interested in vegan vendoring for this event?  email Stacie @StaciePeirce@gmail.com !
I look fwd. to meeting you all! Please share this event FAR and WIDE! 
When & Where

May Day
176 St Nicholas Ave
3rd Floor
Brooklyn, NY 11237-445


Sunday, May 6, 2018 from 12:30 PM to 4:30 PM (EDT)
Add to my calendar
Organizer
Hi, my name is Stacie and I've had the pleasure of "working" as tour guide at Catskill Animal Sanctuary, last season. This event has been completely inspired by Travis the rooster - Winner of my '2017 Cocktober Contest!' Thank you, Travis!