Description
This workshop will cover plant photography with a demonstration of close-up photography using recently developed focus stacking process.
Workshop topics include:
Philosophy for plant photography

Depth of focus problem

Equipment capabilities and limitations: - Camera, lens, tripod and head, lighting, WiFi and computers

Focus stacking advantages and problems - Hardware, stacking software

Live demonstrations with questions and discussion encouraged throughout the workshop.
Brought to you in partnership with YoloArts and the Cache Creek Nature Conservancy. No supplies required. Light Refreshments provided.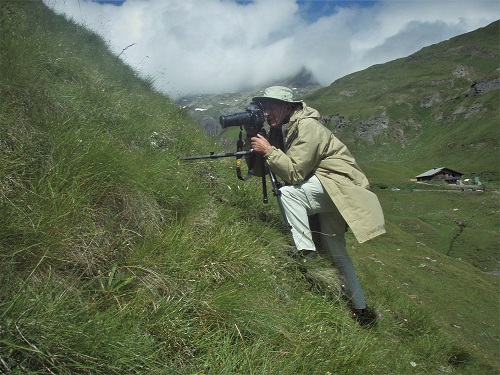 Robert Norris, Photographer
Robert Norris has been a Emeritus professor in Department of Plant Science at UC Davis since 2002. Norris was also a faculty member in Botany Department, Vegetable Crops Department, and Plant Science Department at UC Davis from 1967 to 2001. He aquired a PhD in Crop Ecology, University of Alberta, Canada in 1964 and a BSc in Horticultural Botany at Reading University, UK in 1960.
Norris has been photographing plants, including close-up, since 1959 and has extensive experience with focus stacking for elimination of depth of focus limitations. His photographs have been submitted to Cal Photos for public domain use, and used by US National Forest Service, National Parks Service, and other organizations.

Professionally a weed scientist, his work was featured in "Weeds are Beautiful" an exhibition of prints at the International House in Davis and has given presentations on macro-photography to Davis Photography Club.
Image: CONAR flowers, Photograph by Robert Norris
Organizer of Plant Photography: Ecosystems to Pollen Grains
YoloArts is a non-profit organization, founded in 1981 as a recommendation of the Yolo County Cultural Plan to further the arts and culture of the county.
YoloArts mission is to cultivate and advocate support for all the arts, to participate in advancement of arts education in ours schools and community, and to foster communication among artists, business, education, government, and the residents of Yolo County.