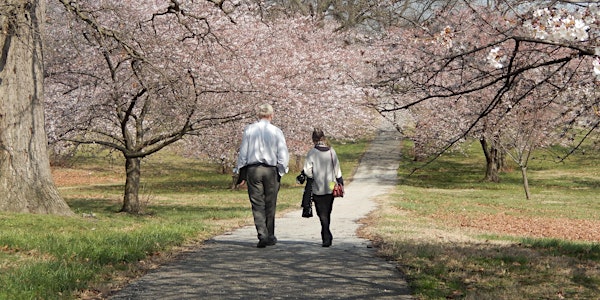 Plant Flowering Tree Trails – Druid Hill Park
Location
Druid Hill Park
3100 Swann Drive
Baltimore, MD 21217
Description
"The single best thing you can do for the environment is to plant a tree," remarked Cameron Stearns, a volunteer Baltimore TreeKeeper, speaking to a reporter covering our inaugural tree planting event last November.
Trees work hard for us, cleaning the air we breathe, shading our walks, homes, and streams, and delighting us in their beauty throughout the seasons.
So please join us in planting more trees on November 10th. We have a great group of people to volunteer with and a lovely city park in which to plant. Druid Hill Park Flowering Tree Trail – Phase 2!
This time we are starting near the front of the Rawlings Conservatory, and planting trees along the hiking/biking trail up to the entrance to the Maryland Zoo. Our goal is 40 trees in 4 hours. With your help, we can do this!
Trees, tools and gloves provided. Volunteers please dress for outdoor activity. Activity appropriate for ages 8 - 80! Rain date is Sunday, November 11th, 9:00 a.m. to 1:00 p.m.
This project is a partnership with the Maryland Urban and Community Forest Committee, Baltimore City Forest Conservancy Disgtrict Board, Baltimore City Recreation and Parks' TreeBaltimore, Baltimore Greenway Trails Coalition, Friends of Druid Hill Park, and the Baltimore-Kawasaki Sister City Committee.