Plant Families and Keying Class - Thuesday, May 21 - 6:00 PM to 9:00 PM

Tuesday, May 21, 2013 from 6:00 PM to 9:00 PM (MDT)
Event Details
This course delves deeper into intricacies of Colorado plant families, including key identifying characteristics, followed by a close-up opportunity to key out plants in the field (weather permitting), while the basic botany class teaches parts of a plant and gives a basic intro to plant recognition,   It is recommended that participants have basic botany knowledge before attending this course. 
Instructor:  Joy Thompson graduated from CSU in 1997 with a Bachelor's degree in biological sciences. In the past 11 years she has worked as a naturalist for such organizations as El Paso County Parks, the Plains Conservation Center, Colorado State Parks, and the City of Aurora. Joy is a natural resource specialist with the City of Aurora's Parks, Recreation and Open Space Department.  Joy has been working in the field of environmental interpretation and education for 12 years.   She enjoys sharing her love of native plants with audiences of all ages. She has been a volunteer trainer for the Native Plant Master Program for 6 years, and manages to learn something new every time she teaches!
Registration:  Open to anyone on a paid registration basis.  Class size is limited, so register early.
Native Plant Master:  This class is recommended for those new to botany or for anyone taking a Native Plant Master course. (For accepted NPM volunteers, it does not count toward certification as a Native Plant Master. For more information on the volunteer program, see www.conativeplantmaster.org).  
Required Text and Reference:  Colorado Flora - Eastern Slope, Fourth edition, Weber and Wittmann and Colorado Plant Database at http://coloradoplants.jeffco.us.
When to meet:  Please arrive by 5:45 PM. Class begins 6:00 PM sharp.
Where to meet:  Jefferson County Fairgrounds, ECMR in Extension office (see map).
What to bring:  Textbook, paper, pencil, hand lens (approximately 10x).
When & Where
15200 W 6th Avenue Unit C
Golden, CO 80401-6588


Tuesday, May 21, 2013 from 6:00 PM to 9:00 PM (MDT)
Add to my calendar
Organizer
CSU Extension Native Plant Master Program – Metro-to-Mountain Group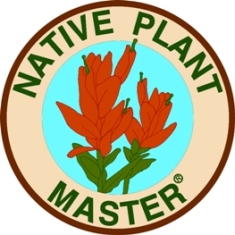 The mission of the Native Plant Master Program is to educate the public about native plants in order to foster stewardship, sustainable landscaping and management of weeds that threaten native ecosystems. See www.conativeplantmaster.org.
Colorado State University Extension provides information and education and encourages the application of research-based knowledge in response to local, state and national issues affecting individuals, youth, families, agricultural enterprises and communities of Colorado. Extension programs are available to all without discrimination. Colorado State University Extension, U.S. Department of Agriculture and Colorado counties cooperating. If you have a disability for which you seek accommodation, please notify npmassistant@jeffco.us at least 30 days before the event.
Plant Families and Keying Class - Thuesday, May 21 - 6:00 PM to 9:00 PM