Description
All Plant People Welcome!
Botanica Philadelphia is a group of plant enthusiasts in Philadelphia (and nearby) who want to meet our plant enthusiast-peers and gather four times a year to share stories of rare species, soggy mediums, fertilizing regimes, and humidity levels.
This month's theme and challenge plant are Hoyas.
Timeline
5:00-5:30pm – check-in and set up plants; enjoy light bites
5:30-6:00pm – grab a seat and listen to a brief lecture with plant expert, Erin Brennan
6:00-7:00pm – swap plants; share stories

A few things:
You do not need to purchase a plant to attend our meetings or to participate in the group exchange.
The exchange is free, but registration is required.
Light refreshments provided.
Enter into our Rare Plant Raffle! Plants provided by ILLExotics.
Hoya cuttings will be available for all interested in this month's challenge plant thanks to Susan Swartzfager. Follow her online @beastlyflowerhoya.
About Erin Brennan
Erin Brennan attributes her love affair with leafy growing things thanks to her childhood upbringing in picturesque Chester County. This later evolved into a greenhouse job at Waterloo Gardens, a Certificate of Merit in Ornamental Horticulture from Longwood Gardens, and a brief business in garden design.
Erin began her collection of houseplants at the age of fifteen. Twenty seven years later, her sun-kissed suburban home is filled with five children and hundreds of species of plants, some of her favorites being Peperomias, epiphytic cactus, and….Hoyas!
The Hoya bug hit hard around 2016 and with the explosion of "plantstagram" accounts on Instagram, along with Facebook buy/sell/trade groups increasing by the day, Erin's Hoya collection expanded rapidly. She hopes with this presentation, yours will too!
Check out our other plant related event!
August 1st - "HOW TO MAKE A PLANT LOVE YOU": Book Launch & Signing with Author Summer Rayne Oakes
Franco, founder of ILLExotics, and Jacqui from the Mütter Museum of the College of Physicians of Philadelphia founded this society to help bring together our fellow passionate plant peeps of the area.


Plant featured in this photo: Hoya longifolia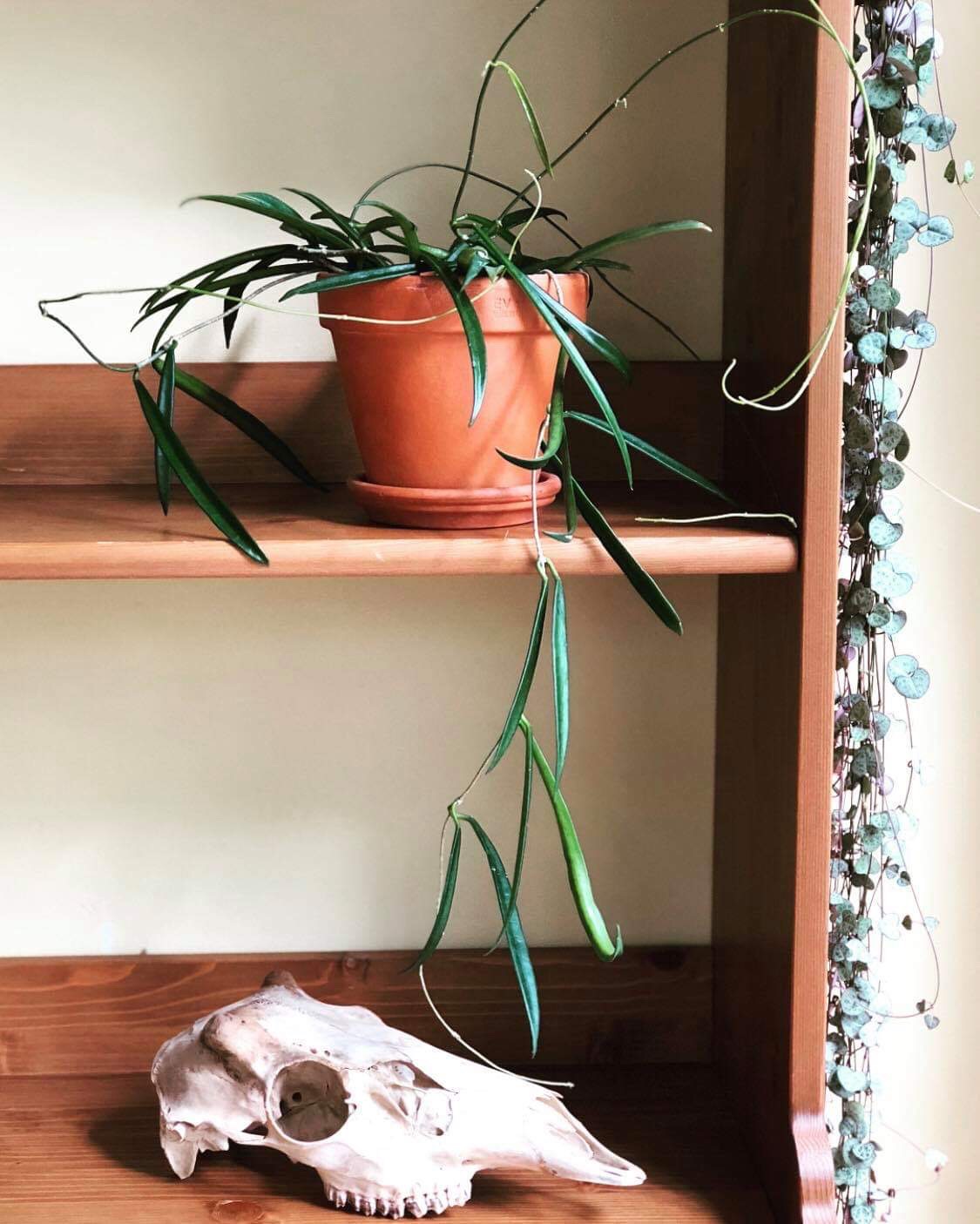 Questions? Email events@collegeofphysicians.org
NOTE: By entering the event premises, you consent to photography, audio recording, video recording and its release, publication, exhibition, or reproduction to be used for news, promotional purposes, advertising, inclusion on websites, social media, or any other purpose by The College of Physicians/The Mütter Museum and its affiliates and representatives.