Description
Botanica Philadelphia is a group of plant enthusiasts in Philadelphia (and nearby) who want to meet our plant enthusiast-peers and gather four times a year to share stories of rare species, soggy mediums, fertilizing regimes, and humidity levels. We plan to have "challenge plants" available for purchase (well below market value) and have guest experts present at each meeting to help you succeed in rearing them. Macodes petola is the OFFICIAL challenge plant of this quarterly meeting! There are only 20 plants available for purchase!
All plant people welcome! You do not need to purchase a plant to attend our meetings or to participate in the group exchange. The exchange is free, but registration is required.
Our first meeting of Botanica Philadelphia will be about orchids! One of our absolute passions. It will also be a forum to discuss how we want the group to work and topics for future meetings. And you can bring any plants/cuttings for exchange at the event. They do not have to be orchids.

Franco, founder of ILLExotics, and Jacqui from the Mütter Museum of the College of Physicians of Philadelphia founded this society to help bring together our fellow passionate plant peeps of the area.

Challenge plants to be provided by ILLExotics and we'll treat you to some light refreshments.


Look at the foliage on this beauty!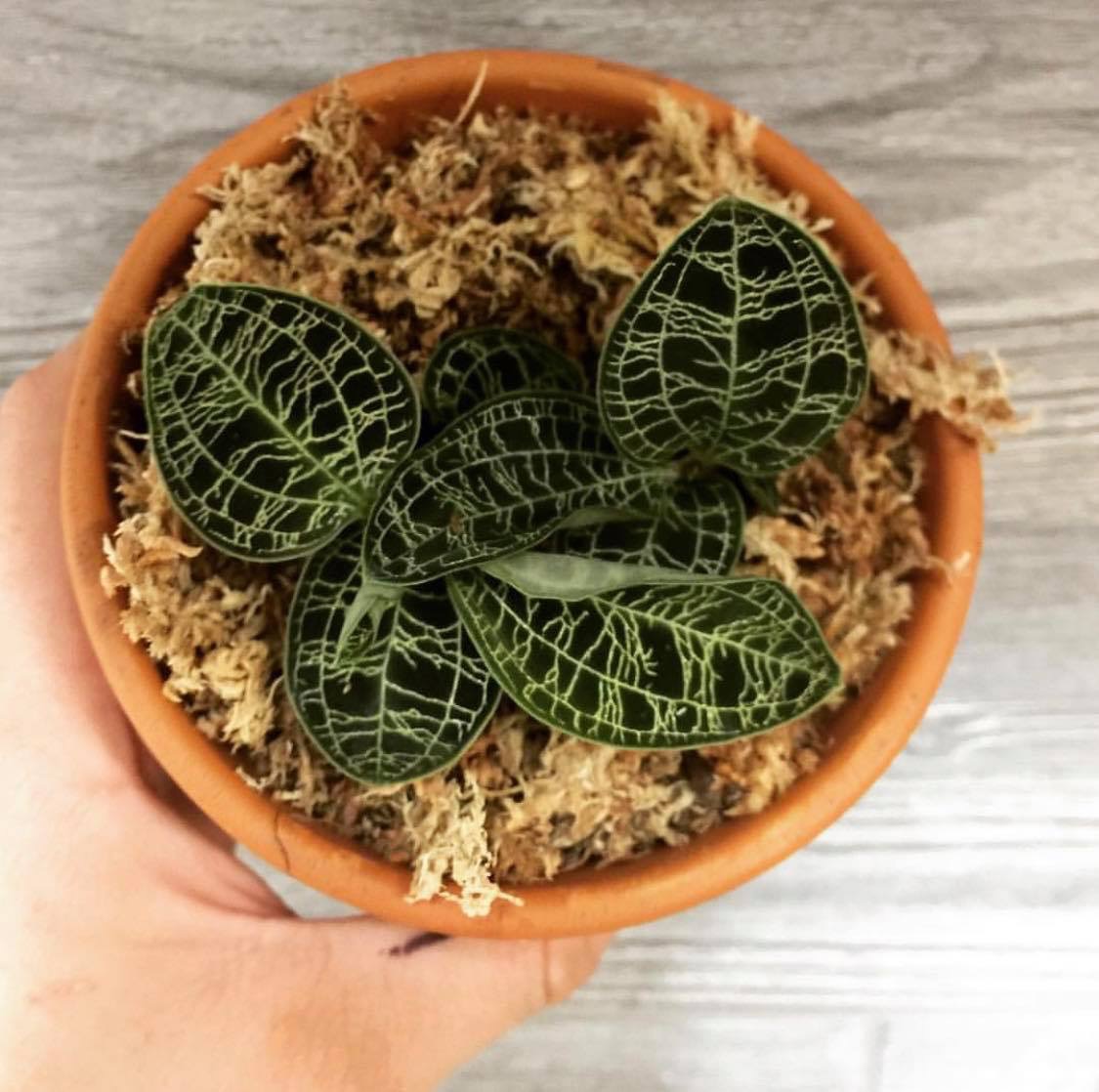 Questions? Email events@collegeofphysicians.org

NOTE: By entering the event premises, you consent to photography, audio recording, video recording and its release, publication, exhibition, or reproduction to be used for news, promotional purposes, advertising, inclusion on websites, social media, or any other purpose by The College of Physicians/The Mütter Museum and its affiliates and representatives.