Description
You may hear the phrase "plant-based nutrition" tossed around a bit more these days, but what exactly is plant-based nutrition? A plant-based diet focuses on nutrient-rich fruits, veggies, legumes and grains as the star ingredients in dishes and snacks. It's easier than ever to get your daily dose of good-for-you vitamins, minerals and fiber with this approach.
Join Suzanne Farrell, RD, for a fun and informative cooking demo showcasing some of the benefits to a plant-based lifestyle, along with three easy plant-based meals.
Attendees will:
Learn about the health benefits of plant-based nutrition

Get the 411 on how to incorporate plant-based proteins into their meals

See and taste three delicious plant-based dishes including a

Strawberry-Banana Tofu Smoothie, Creamy Avocado Wrap and Quinoa Lentil Arugula Salad
Samples will be provided and fun giveaways will be available throughout event! Every attendee will receive a complimentary Sprouts reusable shopping bag and a Sprouts Brand product.
This is a family-friendly event. Printed tickets are not required for attendance. Seating is available on a first-come, first-served basis.
About the Speaker: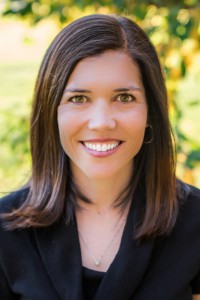 Suzanne Farrell MS, RD is a Registered Dietitian and the Owner of Cherry Creek Nutrition, Inc. She is the Nutrition Coach on KWGN CW2's Daybreak, a regular radio guest and a former Spokesperson for the Academy of Nutrition and Dietetics, as well as the Colorado Dietetic Association. She started Cherry Creek Nutrition, Inc. in 2002 and her passion is to share nutrition knowledge and experience to help others make practical, personalized and doable lifestyle changes. Her philosophy is to combine nutrition science with the art of living a happy and healthy life.