Plant-based Lifestyle Traverse City (PBLTC): Learning, Tasting, & Networkin...
Description
January 7th: PBLTC's 'monthly collaborative learning, tasting, & networking event'. 6:30-8pm. Location. Fellowship Hall, First Congregational Church. 6105 Center Rd, Traverse City, MI 49686.

Attend & enjoy tastings of delicous plant-based meal ideas, learn from expert & engaging presenters, and receive educational resources. $5.00 fee per event helps cover event costs.

Key Note Presenters, in-person: Dr. Dave Johnson, MD, FACC, presents in person, 'Healthy New Year 2019: Eating for Health, Happiness and Vitality".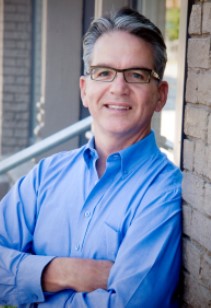 Learn how plant-based nutrition can help you achieve your health goals and significantly improve your overall health and wellness! Receive important information on the role plant-based nutrition plays in overall health as well as plant-based nutrition tips for improved health into the New Year.

Dr. Johnson will inspire you to make healthy eating an integral part of your New Year and lifestyle.

David Johnson, MD, FACC is a board certified cardiologist with specialized training in integrative medicine from the University of Arizona Center for Integrative Medicine founded by Dr. Andrew Weil. & with over 20 years of clinical experience treating patients with chronic conditions such as heart disease. He applies his scientific knowledge and clinical experience with a holistic approach that aims to restore body, mind and spiritual balance in the healing process. A healthy diet is a foundation to health, happiness and longevity. Dr. Johnson has special interests in helping individuals discover the benefits of whole food, plant-based nutrition along with other self-care practices including weight management, physical activity and stress management.
To learn more about Dr. Johnson visit his web page at www.DaveJohnsonMD.com. He also has an integrative medicine and preventive cardiology practice here in Traverse City:
Sleeping Bear Natural Health
3180 Racquet Club Drive, Suite B
Phone: (231) 252-9000