Event Information
Refund Policy
Refunds up to 7 days before event
Description
Talking about food can be like opening Pandora's box. There are so many different diets and trends - most of them carrying a label.
That said, it's very relevant to discuss food sustainability at a macro level - and bring back the conclusions to our day to day lives. Our team at More Than Carrots is always amazed by how many people want to share, learn and discuss. Are you one of these curious foodies?
For World Food Day 2017 we're teaming up with

HiLo

to explore the why / what / how of plant-based eating, an often discussed solution for future food security.
This isn't a sermon, it's an open discussion investigating:
The global drivers behind the discussion around plant-based diets
What a plant-based diet looks like in the real world

The barriers to adoption

Kitchen hacks to help you make creative dishes

How to identify the restaurants that do this well (and, no, we are not talking about the obvious raw/vegan restaurants)
And you'll get to enjoy the delicious Hi veg Lo meat / No meat Pots from HiLo
To help kickstart the discussion, you'll be hearing from: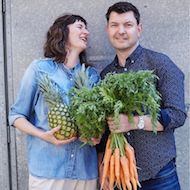 HiLo: Jasper Wight's food is known for being experimental, remarkable and lots of fun. In 2004 he founded Chop'd, famed for starting a new fresh category, and now with 20 stores. The point of difference that later led to HiLo stems from Jasper's wife and four children, a combo of meat lovers, vegetarians and vegans. Feeding their diverse needs on a tight budget and exploring their views on eating and living sustainably shaped his family's new diet. Jasper developed HiLo with his sister Tiffany. She previously founded the research division at The Future Laboratory, investigating new attitudes and behaviours for brands worldwide. Tiffany draws on this knowledge of people and her love of eating to develop a food business with sustainability at its core. She runs the brand, comms and sales for the start up that's turning fast food upside down.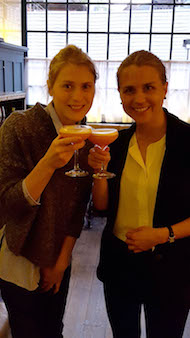 More Than Carrots: Charlotte Downs is a meat-obsessed vegetarian and Annette Burgard used to be a very happy 'just don't think about it' meat eater. Together, they founded More Than Carrots in 2016 to explore why it is difficult to eat less meat and why 'eating less meat' has different challenges from going vegetarian. That question has so much to it: cooking, dining out, awkward conversations, cravings, you name it. Together they have been screening non-vegetarian restaurants in London for the last 1.5 years and have learned how to identify the ones that serve delicious plant-based food.
Date and Time
Location
Refund Policy
Refunds up to 7 days before event