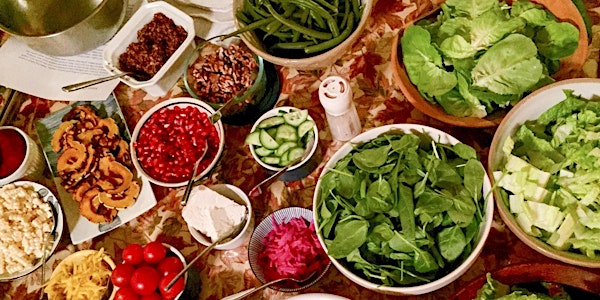 Plant-Based Food Lab
When and where
Location
North Berkeley (Address on RSVP)
Description
This interactive "food lab" will provide an opportunity to learn and share skills for plant-based diets. Research shows that a largely plant-based diet is best for the climate and health, so let's learn together how to make this way of eating a delicious communal experience.
Meat eaters are most welcome. This is an inclusive event where those of us who are simply curious, transitioning, or plant-based food jedis can all come together to eat tasty food, learn new tricks, and explore a path of just and thriving foodways.
I ask everyone to bring a prepared plant-based dish. This can also include something takeout, or even a pre-made processed food (e.g., vegan jerky, ice cream) that you really want to share. It may include the glorious produce of late Spring, the mysteries of aquafaba, vegan wine and cheese, plant-based meat alternatives – these are just some of the ideas we can try out. It's an opportunity to share a favorite dish or vegan treat, or to try something new. We'll eat "tiny-tapas" style so that everyone can have a bite of this and that.
Please come with your questions, favorite hacks, and tasty treats.
​If you want to do a brief demo, please email me (info@climatecompassion.org) with your suggestion. Otherwise please bring a prepared dish, ready to put out on the table.