Description
Want to plan your garden…but not sure where to begin?
NHG welcomes the Greater Dallas Organic Garden Club and their July monthly meeting featuring special guest Carol Arment, who is here to help get you started by explaining the benefits of good landscape design.
Being intentional about landscape design is worth the effort. You will save on cost while enjoying the best yard on the block! Thoughtful planning of your landscape can be achieved using principles derived from art. From here, Carol provides practical tips that will yield positive results in your approach in either beginning or rethinking your outdoor spaces. Come learn and enjoy what you can bring to your own garden through the use of these easy to understand techniques.
2:30 PM Welcoming and refreshments
3:00 PM Presentation

Bring a friend. Share this invite. As always, Greater Dallas Organic Garden Club meetings are free and open to all. We look forward to seeing you!
---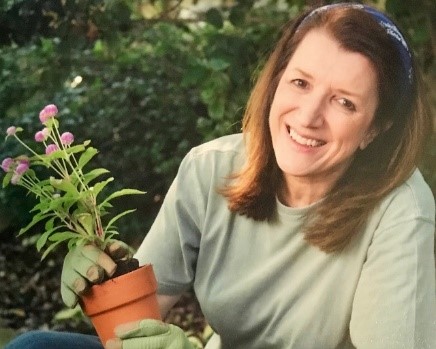 Carol Arment became a Denton County Master Gardener in 2010 and is also certified in Texas Native Plants. She has completed a variety of landscape design projects including residential yard spaces, entry ways, pool and patios along with public landscapes for her church. Carol attends the International Flower Show in Philadelphia each year to seek current trends in landscape design. She also hosts an annual garden party at her home in Flower Mound to share her passion for everything garden. Carol's gardening philosophy stems from a love for nature where creativity, hard work and faith yield an abundant harvest.
INTERESTED IN GROWING ORGANIC?
The Greater Dallas Organic Garden Club has been promoting organic and sustainable gardening methods since 1993. Come be a part of a fun and informative club! Meetings are monthly in the classroom at North Haven Gardens on the 4th Sunday of the month, Jan - Oct. Most meetings are free, and feature high-quality programming with gardening experts and local speakers.