Planning with School Districts: A Neighborhood Model Approach
Description
Join Us at Our Office for a Group Viewing of a Penn State Extension Webinar
The inner Cleveland suburb of Lakewood (population 51,000) calls itself a "walking school district". Lakewood has never had school buses in its history, and kids grow up walking and biking to school. This webinar will discuss how the city approaches neighborhood and citywide planning in this context. Lakewood has been deemed the most walkable city in the State of Ohio, and is working to implement bike infrastructure across the city to create even safer streets for students, and all of Lakewood, to use.
AICP Credits: 1.25 ASLA Credits: 1.25
Group viewing brought to you by Lighten Up Lancaster and the Lancaster County Planning Commission.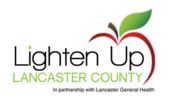 The Lancaster County Planning Commission strives to provide educational opportunities for our planning partners – professional planners, municipalities, consultants, designers, engineers, local planning commissions, and interested citizens. In 2017, we will continue to provide an opportunity for our partners to join us at our office to view a variety of live and recorded webinars we've purchased or registered for from various sources on a variety of planning topics. Many of these programs will provide AICP CM and ASLA continuing education credits. Due to site license restrictions, we are not able to share our webinar access information with interested parties. For direct access, please contact the webinar provider mentioned above.
For questions related to this event, please contact 717-299-8333 or email planning@co.lancaster.pa.us.