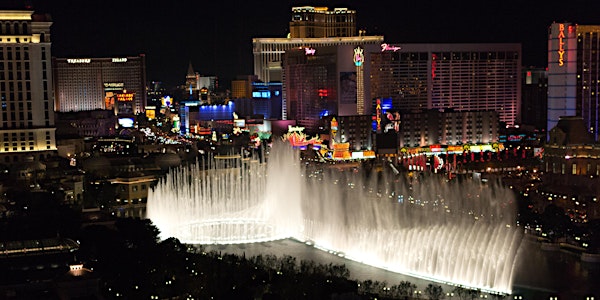 Planning the Future: Principles, Practice + Purpose - Live Podcast at A'19
When and where
Location
Westgate Las Vegas Resort & Casino, Convention Center Room N225 3000 Paradise Rd Las Vegas, Nevada 89109
Description
---
---
As Las Vegas prepares to host A'19, AIA National's annual Conference on Architecture in June, excitement is building for one particular program during the three-day event.





Planning the Future : Principles, Practice + Purpose will be a spirited yet informal live podcast with diverse and innovative change-makers, advocates and architects. The Q&A session will foster conversation about the next generation of architects, representation and lessons learned within academia, practice and advocacy. The event will be held during A'19 at the Convention Center in collaboration with AIA Las Vegas chapter and local NPR affiliates.




Speakers will include:
Cynthia Phifer Kracauer, AIA - Executive Director at Beverly Willis Architecture Foundation
Dwayne Eshenbaugh, AIA, NCARB, LEED AP BD+C - AIA LV President + Principal at NOVUS Architecture
Danei Cesario, AIA, NCARB, NOMA - Founder at WALLEN + daub, AIA New York Diversity + Inclusion Committee Chair, Senior Associate at Array Architects
Eric Strain - Artist, Architect + Principal at assemblageSTUDIO
Maria Del C. Vera - Urban Design and Urban Culture Professor at University of Nevada, Las Vegas (UNLV)

Melvin D. Green, AIA, NCARB, NOMA, APEC - Principal at KME Architects
T. R. Witcher - Architecture Journalist, Professor at University of Nevada, Las Vegas (UNLV)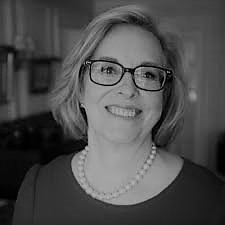 Cynthia Phifer Kracauer, AIA
is an architect and currently serves as the Executive Director for the Beverly Willis Architecture Foundation (BWAF). She joined the foundation following 10 years as the Managing Director of the American Institute of Architects New York Chapter, Center for Architecture. Both an architect and a creative institutional administrator, Cynthia was responsible for the creation of Archtober, the New York City month-long festival of architecture and design.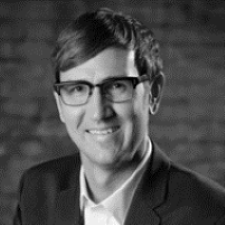 Dwayne Eshenbaugh, AIA, NCARB, LEED AP BD+C.,

a U.S. Air Force Veteran, founded NOVUS Architecture in 2009. NOVUS is an award-winning, full-service design firm offering architecture, interiors, planning, and sustainability services to a diverse group of like-minded clients. Dwayne's vision, passion for elevated design, and his leadership abilities were all drivers as he ventured out and founded NOVUS Architecture. He is a hands-on Design Principal who touches every project that comes through the office. Eshenbaugh is the current President of AIA Las Vegas and an Advisory Board member of the Good Deed Project, a 501 (c)(3) focused on assisting not-for-profit organizations and individuals with limited resources.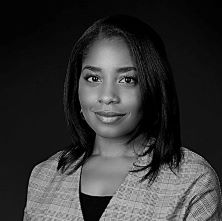 Danei Cesario, AIA, NCARB, NOMA is the 333rd black female licensed architect in American history. She is currently a Senior Associate at Array Architects, leading dynamic healthcare and wellness projects. Beyond the office, Danei's passion for architecture and advocacy has also led her to be a role model for emerging design professionals. She is Chair of AIA New York's Diversity & Inclusion Committee and a contributor to national and international organizations such as the United Nations, the Beverly Willis Architecture Foundation, Parlour, Stephen Lawrence Charitable Trust and nycobaNOMA Executive Board. Danei is dedicated to fostering Mentorship, Sponsorship and Leadership. She launched WALLEN + daub to provide informational and infrastructural support to people navigating careers within creative and STEM industries.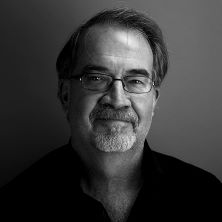 Eric Strain is an architect and educator based in Las Vegas. He is the founding principal of assemblageSTUDIO and an Associate Professor of Architecture at UNLV. His work and research is based in "Craft, Place and Community." His work has received 60 Design Excellent Awards and been published Internationally. assemblageSTUDIO received the WMR AIA and AIA Nevada Firm Awards and Eric received the AIA Nevada Silver Medal. Eric has also taught at Cal Poly San Luis Obispo and the University of Utah.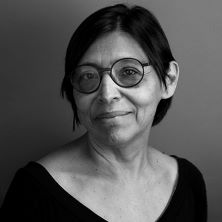 Maria Del C. Vera is faculty of Urban Design and Urban Culture, teaching Issues of Contemporary Urbanism, Urban Design Studios and Architecture Place, and Identity. Her research hinges on urbanity's geological context publishing, exhibiting, lecturing and presenting work in EU, USA, ME, and SA. She has served on the advisory board of Las Vegas Modern Museum and currently collaborates with The City of Las Vegas in exploring the re-fabrication of Downtown Vegas.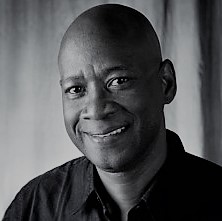 Melvin D. Green, AIA, NCARB, NOMA, APEC is an architect designing projects for more than 30 years in the greater Las Vegas area, including residential, multi-family, commercial, religious, educational, and healthcare projects. He helped established KME Architecture in Las Vegas in 2009. He believes in the concept of "Listening Architecture," which encompasses a two-way communication format for gathering pertinent information that embraces all aspects of the creative design programming. Relevant projects and clients include: Las Vegas Convention Center expansion and renovation and the Eclipse Movie Theater in downtown Las Vegas. In 2018, KME was published in the Winter 2017 edition of The National Preservation Magazine for the design of the Historic Westside School and won the 2018 National APWA Project of the Year award for the Historic Westside School.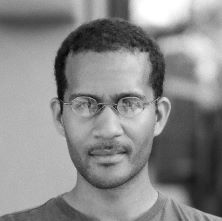 T. R. Witcher is a graduate of the University of Missouri and the University of Chicago and has worked as a journalist for more than 20 years. He has written about architecture and urbanism for a variety of publications, including TIME, Civil Engineering, and Desert Companion. He's won six awards from the Society of Professional Journalists, the National Association of Black Journalists, and the Western Publishing Association. He's taught in both the School of Architecture and the Journalism and Media Studies program at UNLV.
Planning the Future
is being planned by WALLEN + daub and T. R. Witcher. Admission is free, but your optional donation goes entirely towards the
ERNA Memorial Grant
: a fund to support career development for the next generation of creative professionals.
+ + +