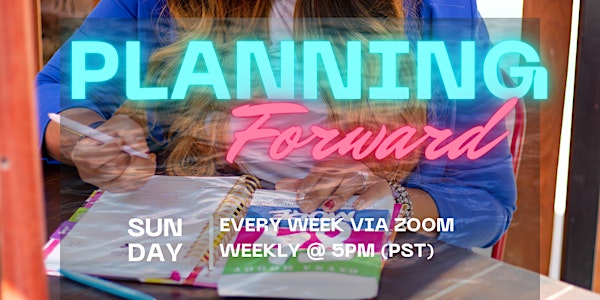 Planning Forward
Weekly Planning & Free Coaching for Moms
About this event
Hi! WELCOME! Thanks for stopping by!
My name is Dayna Nicole. Hubby's name is Dorion. We have a large family, two growing businesses and jobs. Years ago I started following an amazing working mom on YouTube and wished she could do her weekly Sunday Setups with me. I thought about doing my own YouTube channel, but I wanted to plan, prep and get ready for each week, with people. If you need motivation on planning, meal prepping and getting through your to-do list each week, you are in the right place.
Each week, I will share my meal plans, my weekly calendar updates and all the prep I do to get ready for the week. I'll also help you with creating your plans for the week also. Take an hour out of your day and hang out with me!