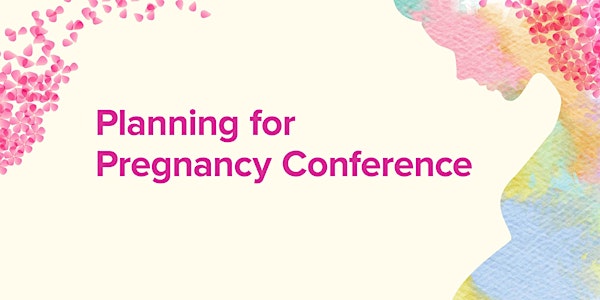 Planning for Pregnancy Conference
Date and time
Sunday, November 19, 2017 · 12 - 5pm EST
Location
Queens Library (Central) - Auditorium 89-11 Merrick Boulevard Jamaica, NY 11432
Description
If you're pregnant, considering parenthood, or even considering expanding your family, this conference is for you! There are lots of choices to make when you're having a baby, but sometimes we don't know what those decisions are until it's time to make them. Come learn from the experts now. All are welcome, so bring your support people, too! There will be lunch, free information, giveaways, and opportunities to sign up for free classes. There will be plenty of time for Q&A.
Schedule:
12pm-12:30pm: Lunch and Tabling
Lunch will be provided and you will have the opportunity to sign up for various upcoming programs and services for those with growing families. Organizations from around the city will be on-site to provide information and resources. Arrive on time so you can speak with all the representatives!
12:30pm-1:30pm: Who Will Help me Have my Baby & Where Panel Discussion
Come learn the main roles, differences and similarities between some of the most common birth experts. Our OB/GYN, midwife and doula will teach you the basics so you will know before you have your baby. There will be plenty of time for Q&A, so bring your questions!
Panelists:
Nicole JeanBaptiste, Community Birth and Postpartum Doula
Sandra McCalla, MD, FACOG, Maternal-Fetal Medicine, Vice Chair of Ob-Gyn, Maimonides Medical Center
Linda Gaglioti, CNM, Director of Midwifery, Brooklyn Birthing Center
1:30pm-2:30pm: Group Prenatal Care
Did you know that group prenatal care is helping people to have healthier babies? Come learn more! CenteringPregnancy is group prenatal care that brings women due around the same time out of exam rooms and into a comfortable group setting. CenteringPregnancy maintains all the same patient-centered elements of traditional prenatal care, but incorporates them into an interactive group experience. Come find out if this type of prenatal care might be right for you.
Presenter: Tamara Magloire, MD, Director of Ambulatory OB/GYN, Jamaica Hospital Medical Center
2:30pm- 3:30pm: Preconception and Interconception Health: What To Do Before Getting Pregnant
From prenatal vitamins to how long to wait before you have your next child, come learn what the experts suggest you can do before you become pregnant and between pregnancies to protect your health and the health of your baby.
Presenter: Melissa Maldonado, CHES, CLC, Senior Community Health Worker, CoMadres, Corona's Maternal Infant Community Health Collaborative (MICHC) of Public Health Solutions
3:30pm - 4:30pm: Pathways to Parenthood
There are many pathways to parenthood. If you're interested in learning more about fertility and different types of insemination, you won't want to miss this session with a doctor who specializes in internal medicine and a lawyer who can discuss the legal issues surrounding family building that are particularly relevant to members of the LGBTQAI community. We extend a warm welcome to individuals who are LGBTQAI, as well as allies who are interested in this topic.
Presenters:
Juliet Widoff, MD, Callen-Lorde Community Health Center
Teresa Calabrese, Esq., Mediator and Collaborative Attorney
This program is supported by March of Dimes, Empire Blue Cross Blue Shield and City's First Readers, an initiative of the New York City Council. Participation in this program is voluntary. We do not assume any responsibility for any illness or injury.

---
Tickets Purchase Policy
Queens Library programs are a free to the public. In order to make this program available to the most number of people we are limiting RSVP tickets to 4 per individual. Multiple orders per individual are not allowed and will be cancelled. This policy ensures that no-shows are reduced and tickets are available to the most number of people.
About the organizer
OUR MISSION
Queens Public Library transforms lives by cultivating personal and intellectual growth and by building strong communities. 
OUR VISION
Our vision is a vibrant, informed, cohesive, and empowered society.