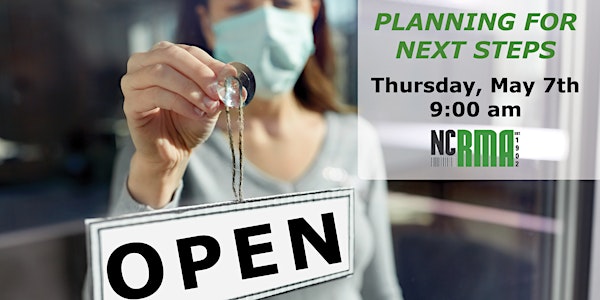 Planning for Next Steps with NCRMA
As you prepare for reopening under these unprecedented circumstances, let NCRMA help guide you through the next steps.
About this event
COVID-19 has significantly impacted all retailers, customers and employees.
Knowing that North Carolina retailers' first priority is always the health and safety of their customers and employees, this webinar will help make sure everyone understands the requirements, the recommendations - and how to know the difference - as we prepare for Phase 1 beginning on Friday, May 8th pursuant to Governor Cooper's Executive Order 138.
Let NCRMA help you as you navigate this uncharted path.