Planning For Health Care Costs in Retirement
Description
Planning For Health Care Costs in Retirement
A two-hour Continuing Education Program
Presented by
Society of Financial Service Professionals – North Jersey Chapter
This meeting qualifies for TWO hours for licensed NJ life insurance producers.
This meeting will also qualify for CPE ,CFP & PACE continuing education credits
When: February 22, 2018
Breakfast: 8:30am
Session: 9:00am – 11:00am
Where: Plaza II Conference Room, 354 Eisenhower Parkway, 2nd Floor, Livingston, NJ 07039
Cost: Member $10 / Non-Member $20
Course Abstract: Healthcare is one of the largest expenses your clients will face during their retirement years. Managing the cost of care—especially for retirees—is one of the most complex issues facing society today…and into the future. This two-hour program will categorize care options available during retirement and define the challenges of obtaining and paying for healthcare during a period when your client's income is not likely to increase at the rate that healthcare costs are expected to increase, as well as introduce a tool that planners can use to project what heath care costs might be for specific clients.
Attendees of this two-hour presentation will learn:
The changing dynamics of how society has viewed health care over time
The 'menu' of health care services available to retirees
What Medicare covers…and what it doesn't cover
Costs associated with health care in retirement and how to pay for them
The availability of a dedicated tool to assist planners in projecting costs for specific clients
Presented By: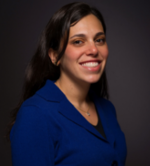 Stacey L. Lawler, CLU®
Stacey Lawler is a Regional Partner in owR Opinion's NJ administrative office. She works
closely with advisors to use insurance products in creative ways to best address their
clients' needs. Stacey joined owR Opinion 7 years ago, and started working in the
administrative office's internal marketing and case design team. She supported
successful Point-of-Sale Specialists for a number of years and has been doing Point-ofSale for financial advisors for the past two years.
As a young professional, she has spent significant time researching and implementing
ways to ease the process of selling life insurance. She currently serves as the
membership chair of the North Jersey Chapter of the Society of Financial Service
Professionals. She has presented on the use of life insurance in charitable planning and
coauthored an article in the March 2015 issue of Broker World, Revolutionizing The
Charitable Donation of Life Insurance.
Stacey completed her CLU® coursework in 2015 and holds her FINRA Series 6 and 63.
EDUCATION
University of Pennsylvania, Philadelphia, PA
B.A, Biological Basis of Behavior, 1999
University of Pennsylvania, Philadelphia, PA
M.A, Bioethics, 2001
The American College of Financial Services, Bryn Mawr, PA
Professional Designation, CLU®, 2015
---
Do you have a colleague, client or friend who can benefit from membership in the SFSP? Bring him/her too! If your potential member joins the Chapter your dues reduce by 20%! Recruit five new members and enjoy free 2017-18 national dues! Click HERE for more information about the Membership Growth Initiative.