Planning and Record Keeping for a Better Growing Season - Webinar Field Day

Monday, March 3, 2014 from 2:00 PM to 6:00 PM (EST)
Event Details
Planning and Record Keeping for a Better Growing Season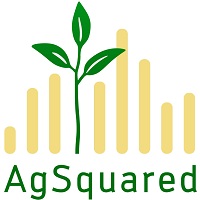 This webinar Field Day is one in a series of repeating trainings presented in collaboration with AgSquared.
Looking to be more organized in 2014?
Aiming to have an effective crop plan that sets the course for a successful season? Hoping to keep better farm records this year that could help you understand ways to make your farm more productive and more profitable?
Come to our four hour webinar workshop to learn about how to use AgSquared's online software toolkit to easily gather the information you need to better manage your farm and make both day-to-day and strategic farming decisions.
The time at the webinar workshop will be more valuable if you have created an AgSquared account before the training. You can do this at no charge by going to the AgSquared website and signing up for a thirty day trial. There is no cost associated with this trial subscription. Please fill in as much farm information as you can before the webinar, too. 
Please register as soon as possible. The webinar will be recorded so folks are able to access it after the event. 
Once you have registered, you will get an email describing how to sign up for the Citrix Go To Webinar event. Keep your eyes peeled for that.
About the presenters: Drew Katz, AgSquared's Director of User Support and Farmer Engagement, and members of the AgSquared Team, will train you in how to get started with AgSquared. In this class you will learn how to set up your AgSquared account, create a crop plan, manage your day to day schedule with AgSquared, and review your records for better decision making. You will also get to hear from Joe Bozzelli of Five Elements Farm about his experience using AgSquared.
Organizer
The goal of PASA's Farm-Based Education (FBE) programming is to empower farmers to implement farming practices that improve farm profitability and reduce the farm's adverse environmental impacts while producing safe and healthy food for the community. FBE events strive to offer delicious, local meals and provide ample farmer-to-farmer networking opportunities.