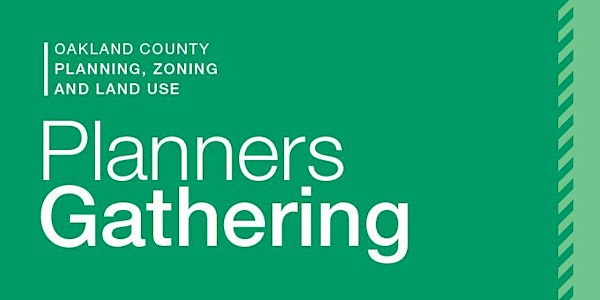 Planners Gathering - Planning, Zoning and Land Use
Madison Heights' Parcel Redevelopment Program – A New Approach for Managing Tax Foreclosed Properties
About this event
Tax foreclosed properties are often a drain on a community's resources. Lack of maintenance, code enforcement issues, aesthetic deterioration, and a reduced tax base are typical problems. Hear how Madison Heights' tax foreclosure program achieves immediate cleanup of tax foreclosed property exteriors, ongoing maintenance, code-compliant renovations, and sale of properties for owner-occupied housing. The results? Safe, attractive, well-maintained, and code-compliant owner-occupied homes that enhance both the neighborhood and the City's tax base. Join us to learn more about this new approach.
SPEAKER
Melissa Marsh, City Manager, City of Madison Heights
AGENDA
10:00 a.m. – Welcome
10:05 a.m. – Presentation Begins
10:45 a.m. – Q&A
11:00 a.m. – Adjourn
Questions? Contact
Jim Schafer, Oakland County
schaferj@oakgov.com | (248) 285-2321
COST: FREE! | Registration Required for Zoom link.