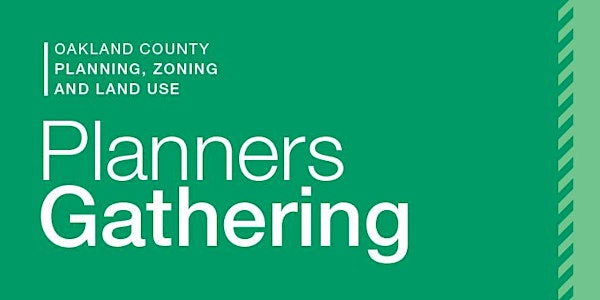 Planners Gathering - Planning, Zoning and Land Use
Drones – Practical Applications for Planners
About this event
Learn how drones can assist planners with a wide array of field survey applications. This program will cover the use of drones for land use surveys, historic preservation, surveying, and project planning. Our presenters will highlight recent Oakland County drone applications as well as discuss the practical advantages and limitations of using drones for planning and historic preservation activities.
SPEAKER
Robert Fraus, Member, Nowak & Fraus Engineers, Pontiac
Tyler McMillin, Director of Reality Capture, NOAR Technologies, Clawson
Ron Campbell, AIA, Principal Planner/Preservation Architect, Oakland County Economic Development, Waterford
AGENDA
10:00 a.m. – Welcome
10:05 a.m. – Presentation Begins
11:15 a.m. – Q&A
11:30 a.m. – Adjourn
Questions? Contact
Jim Schafer, Oakland County
schaferj@oakgov.com | (248) 285-2321
COST: FREE! | Registration Required for Zoom link.