Description
Feel capable of more than what you're doing and achieving?

Plannerpalooza is 4 Days of action-taking LIVE workshops ideal for women who are entrepreneurs or managing work along with business, a side project or have a desire to start something.

We kick-off November 13th and finish November 16th
DAILY LIVE Workshop 6:30 PM ET / 3:30 PM PT

*Register to get access to all 4 days

By the end of Plannerpalooza you'll have:
- A healthy morning routine and rhythm of waking up and working out
- Have a sense of control over the day and tasks
- Feel present, in control and build confidence
- Better prioritization and systematic way of working in your business
- Feel very professional, organized on top of things, in good communication instead of dropping the ball

Plannerpalooza participants will complete a Work-Life Goal Roadmap for 2019. Most important you'll learn how to get mentally and physically organized so you can finish the year strong and start next year's projects now.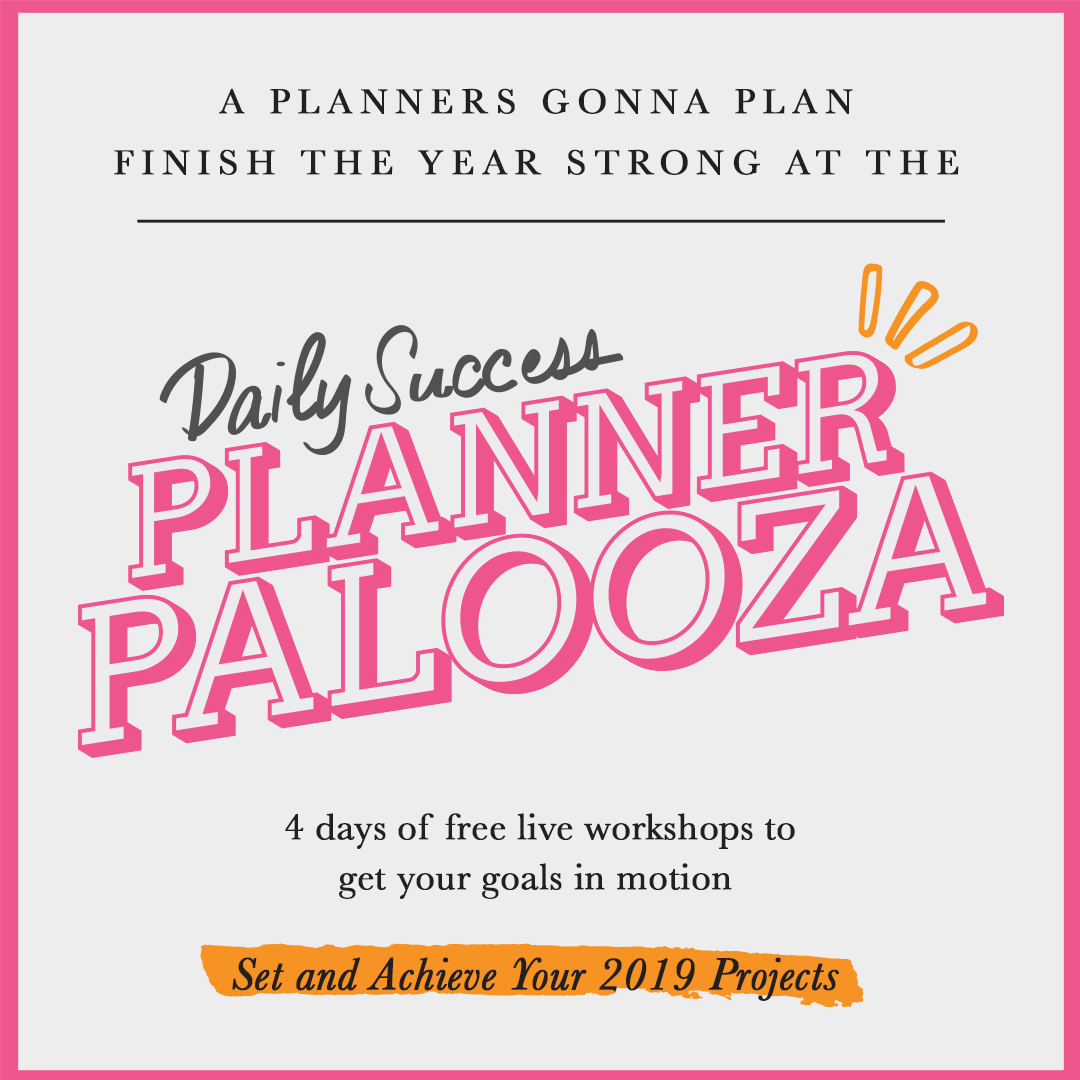 HOW IT WORKS:
Join the community
Once registered we'll send an invitation to the private Facebook community. Planning is more fun with friends so invite a few to join you.

Attend Live Daily Workshops
When Plannerpalooza starts you'll get an email invite for each of the 4 LIVE daily workshops, along with your challenge assignment to complete. These won't take more than 30-60 minutes.

Post Your Wins
The special thing about Plannerpalooza is that we not only map out 2019 projects and goals, you'll start making moves on them. And there will be prizes involved. Oh yeah.

If you're ready to make next year, the year you start living your #bestlife? Let's do this!