Planetary Defense Class – NEO Deflection App, Hands-on

Friday, June 30, 2017 from 9:00 AM to 3:00 PM (PDT)
Event Details

---
Planetary Defense Class
NEO Deflection App, Hands-on
by Dr. Nahum Melamed, Aerospace Corp.
(on the International Asteroid Day, June 30th)
---
Friday, June 30th, 2017, 9:00 AM - 3:00 PM (Full Day)
***U.S. Citizenship required***
The Aerospace Corporation
STARS Lab, Building A1
2310 E. El Segundo Blvd. 
El Segundo, CA 90245
Instructions for free parking will be included in your confirmation.
The event is Free. This is NOT a ticket sale ! Request a seat below.
A Brief Description of This Class
Aerospace Corp. is offering an opportunity to learn about & operate a Near-Earth object (NEO) deflection app program for a limited number AIAA LA-LV Section members or other qualified individuals such as STEM teachers. This is a rare opportunity to learn how our profession may one day literally save our planet.
NEOs are asteroids and comets whose orbits are close enough to Earth's to pose a collision risk and constitue local, regional, national or even global security threats. Although significant NEO impacts are far between, consequences of an impact could be severe. Therefore, awareness and familiarity with the NEO risk is valuable because the US Air Force may be called upon to launch a mission to deflect or disrupt an incoming object, and Aerospace may support the effort.
The purpose of the Aerospace University (AU) planetary defense class is to inform on the unique nature of the NEO threat and train to design NEO deflection missions. Participants use a NEO Deflection App (NDA) developed jointly by Aerospace and NASA/JPL to gain insight on the method and challenges of asteroid deflection by high energy kinetic-impact. Students engage with challenging hypothetical threat scenarios, identify feasible launch windows and design deflection missions in trying to find feasible deflection solutions, exercise decision making process, and learn of NEO mitigation possibilities and gaps. No programming skills are required. The NEO Deflection App is accessible online here: https://cneos.jpl.nasa.gov/nda/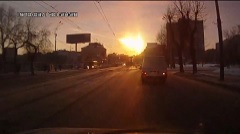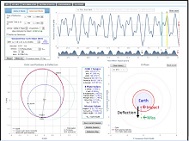 Meteorite Explosion in Chelyabinsk, Russia, 2013  |  A screenshot of the NEO deflection App
This is a Waitlist for a free admission to this class
Seats are limited - Attendees will be notified by COB June 21, 2017
Lunch is not covered but is available in the cafeteria at your own expense.
All activities inside the Aerospace Corp. will be escorted.
Please register here above to request a seat.
Qualified attendees will be notifed after June 20th, 2017
---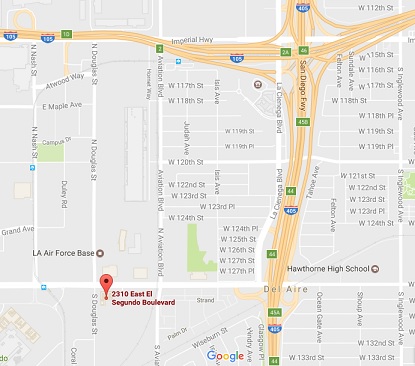 ---
When & Where

The Aerospace Corporation
2310 El Segundo Blvd.
El Segundo, CA 90245


Friday, June 30, 2017 from 9:00 AM to 3:00 PM (PDT)
Add to my calendar
Organizer
AIAA Los Angeles-Las Vegas Section
The nonprofit American Institute of Aeronautics and Astronautics (AIAA) is the principal society and voice serving the aerospace profession.  AIAA's mission is to address the professional needs and interests of the past, current, and future aerospace workforce and to advance the state of aerospace science, engineering, technology, operations, and policy to benefit our global society.
Planetary Defense Class – NEO Deflection App, Hands-on