Join us to discuss hot topics in environmental microbiology!
About this Event
Microbes are the invisible engines that keep the planet running. They were the first lifeforms to arise on early Earth 3.5 billion years ago, and they'll likely exist long after we're gone...but it's here and now we're interested in. How do microbes influence our climate, and how are they responding to climate change? Join ocean microbiologist Kyle Frischkorn, Ph.D. for an informal discussion of environmental microbiology research that's hot off the press.
This monthly discussion will be centered around a recently published scientific article that delves into environmental microbiology, with a special emphasis on the changing climate. Participants of all backgrounds and experiences are welcome to join the conversation. RSVP here to receive the scientific papers we'll discuss 48 hours before the event.
This month's topic:
Our March 2021 meeting marks the one year anniversary of Planet Microbes! Roughly 365 days ago we kicked off this journal club by talking about the biology and evolutionary origins of the SARS-CoV-2 virus. At our upcoming meeting, we'll also be talking about viruses, but viewed through a slightly different lens. The paper we'll be discussing focuses on stromatolites, boulder-shaped structures found in shallow water that are actually fossilized relics of the oldest lifeforms on Earth formed by layers and layers of microbes. In this paper, the authors posit that these ancient microbial communities owe their existence to viruses, and that these virus-host interactions can lend insight into the origins of life on our planet…and maybe beyond, too.
Your registration gets you access to the live Zoom class, along with a recording of the class to view afterwards.
This is a free event, but donations are strongly encouraged if you're in a position to contribute.
Accessibility Statement: Genspace is committed to ensuring that our online classes, events, and workshops are as accessible as possible, and can meet the ever-changing needs of our community. As we navigate the opportunities and challenges of online programming, we are constantly learning and adjusting our workflows to prioritize accessibility, and we'd love to hear any feedback our community might have. Please contact us if you have specific accessibility requests or questions.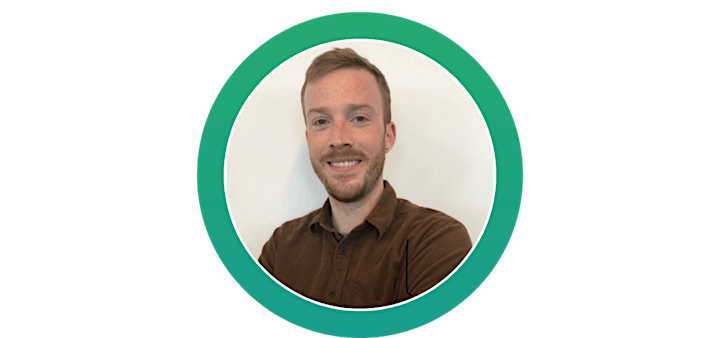 Meet the Instructor
Kyle Frischkorn's (he/him) career as a scientist set sail when he learned that phytoplankton— microscopic plants that live in aquatic environments —are responsible for half the oxygen in every breath we take. The question of how these microbes accomplish this feat, and how they'll fare in a changing climate, has continually inspired his scientific endeavors. Kyle obtained his PhD in microbial oceanography from the Lamont-Doherty Earth Observatory of Columbia University and conducted postdoctoral research at the École Normale Supérieure in Paris, France. His research took him to the remote reaches of the tropical oceans, where he studied the bacterium Trichodesmium, a nitrogen-fixing phytoplankton, that hosts a microbiome of other bacteria that work together to survive the high seas and perform the metabolic activities that keep the planet habitable. Kyle is now an associate editor at the scientific journal Nature Communications, where he is responsible for handling research manuscripts in all areas where biology and Earth science intersect.