Planet Heart's 9th Annual World Peace Earth Day Celebration

Thursday, April 23, 2015 from 6:30 PM to 10:30 PM (EDT)
Event Details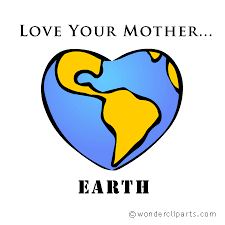 For 9 years, the Annual World Peace Earth Day Celebration in NYC has brought incredible speakers and performers together for inspirational sacred evenings of celebrating and honoring Mother Earth with indigenous ceremony, meditation, inspiring talks and live performances.

Mother Earth is asking us to come together in Conscious Communities around the world, to connect to our Hearts and Hers, and join as One Local to Global Community to promote World Peace and Sustainability for the next 7 Generations!

Public Service Announcement (PSA): https://soundcloud.com/christinemarieakaimov/psa-for-9th-annual-world-peace-earth-day-celebration-april-23-2015

with
Alan Steinfeld, Master of Ceremonies (6th Time emceeing)
Host and Producer of New Realities TV (www.newrealities.com)

and

iMov, Co-Host (2nd time co-emceeing)
Conscious Pop Recording Artist, CEO of IMOV LLC "Wellness Through Entertainment" (TM) (www.imovllc.com)

~~~~~~~~~~~~~~~~~~~~~~~~~~~~
Visit our Full Website for FULL DETAILS
http://www.planetheart.org/
Contact: info@planetheart.org
direct line: 646-765-7890 - Andrew Kaen, 
Executive Producer, Founder, Principal Organizer

please share this event page with your friends and neighbors.

Like our Planet Heart Page: ♥ https://www.facebook.com/planetheartorg
Join Our Community Group Page: https://www.facebook.com/groups/worldpeaceearthday/


♥♥♥♥♥♥♥♥♥♥♥♥♥♥♥♥♥♥♥♥♥♥♥♥♥♥♥♥♥♥♥♥♥♥♥♥
♥DETAILS:

Date: Thursday, April 23rd, 2015

Time: 6:30pm -10:30pm 
Doors open at 6:00pm
Pre show at 6:30pm with Jason Trachtenburg (creator of Trachtenburg Family Slideshow Players http://www.trachtenburgfamilyslideshowplayers.com/)

Opening Ceremony starts promptly at 7pm
To get the full experience, come early, but of course come when you can.. ♥♥

Where: St. John's Lutheran Church, 81 Christopher St. (Cross street- 7th Avenue) Transportion: Closest train: 1 train to Christopher St, also near the A,C,E, B,D,F,M to W 4th St 

Cost: Adults $15.00 paid in advance (20 CASH @ DOOR ONLY) - Children: $5 (at door) - Group rate (5 for 1)

Get Tickets: bit.ly/AWPED9

♥♥♥♥♥♥♥♥♥♥♥♥♥♥♥♥♥♥♥♥♥♥♥♥♥♥♥♥♥♥♥♥♥♥♥♥
Together in a loving, inter-denominational, sacred, spiritual, peace and Eco-commUNITY, 
We CAN make a difference! 
Celebrate the 45th anniversary of Earth Day with us.

ONE LOVE ♥ ONE HEART -- 
The value of what you will get from coming:
♥Wisdom Teachings, Prayers and sacred ceremonies with the First People and other world speakers
♥You may get deeply rooted into the Heart of Mother Earth with your own heart throughout the flow of the evening 
♥Being in a safe environment where you can "just be"
♥mind, body and spirit will be enriched by evenings' end
♥Being part of a sacred community where you may learn something new about yourself and others
♥Recommended: Surrender to the Universe and allow the magic of the evening to define what "value" you receive with no attachment and report back to us what occurs. 

"It was such an honor to participate in this event! The energy of love and joy was palpable in the room and throughout the evening, as I sat awaiting my turn to speak, I felt this laser beam of love at my heart. It was truly a celebration of our planet, Mother Earth, and Love infused everyone and everything. I enjoyed the diversity of the presentations and learning how each individual and/or organization is assisting our shared journey to re-establish Love, Peace and Harmony. It all begins with Love of Self. Thank you, Andrew, for leading this event and may its vibration permeate all our efforts to establish Love, Peace and ecological balance on our beautiful planet." ~ Alison James, Ascension Energy Anchor, Author of Merlin: The New Camelot

~~~~~~~~~~~~~~~~~~~~~~~~~~~~
PLANET HEART is a project of We, The World, a 501c3 non-profit organization. All donations are tax-deductible and help support their mission to help make the world a better place. It is a growing annual benefit event of bringing the peace, sustainability and spiritual community and network of world leaders, visionaries, healing artists, musicians and speakers, and conscious organizations that are making a difference in the world and committed to spreading the presence of raising consciousness for a better planet and awakening our culture on the planet to realize We Are All One. Come join our local to global community as a movement for change and creative activism.

All are welcome! ♥♥♥♥♥♥

Planet Heart. One Planet. One Race. One Heart. We Are All One. ™
Have questions about Planet Heart's 9th Annual World Peace Earth Day Celebration?
Contact Planet Heart
When & Where

St. John's Lutheran Church
81 Christopher Street
(near 7th Avenue)
New York, NY 10014


Thursday, April 23, 2015 from 6:30 PM to 10:30 PM (EDT)
Add to my calendar
Organizer
Planet Heart, is a project of fiscal sponsor, We, the World, a 501c3 non-profit organization and since 2007 has been producing annual conscious spiritual interdenominational community gatherings for earth day in NYC, with also promoting world peace bringing people together of all ages for an inspiring evening of talks, live music, ceremony, meditation and most importantly a heart connection to each other as well as the heart of Mother Earth. We are all one. And together we can make a difference.
This annual event is a also  non profit benefit event. All donations are tax-deductible. We, The World (WE.net) is a global coalition-building 501 (c)(3) organization based in New York City. Founded in 1998 by Rick Ulfik, WTW has annually connected and promoted thousands of socially conscious organizations, businesses and individuals to amplify their efforts and generate public awareness and action. 
For more information go to our website at Official website is www.planetheart.org and its facebook page is www.facebook.com/planetheart. You can also contact us at Info@PlanetHeart.org