Description
Join us for a very special colloquium with Planet Co-Founder Will Marshall!
Planet is a leader in Earth imaging that is bringing new light and vast capabilities in Earth observation with their vision of "See change, change the world."
https://www.planet.com/company/
---

Will Marshall is the Co-Founder and CEO of Planet. He leads the overall company strategy and direction. Prior to Planet, Will was a Scientist at NASA/USRA where he was a systems engineer on the Lunar Atmosphere Dust and Environment Explorer mission (LADEE), a member of the science team for the lunar impactor mission LCROSS, served as Co-Principal Investigator on PhoneSat, and was the technical lead on research projects in space debris remediation. Will received his Ph.D. in Physics from the University of Oxford and his Masters in Physics with Space Science and Technology from the University of Leicester. Will was a Postdoctoral Fellow at George Washington University and Harvard.
Refreshments 1:45 pm | ISTB4 Lobby
Colloquium

2:15 pm - 3:45 pm | Marston Theater
---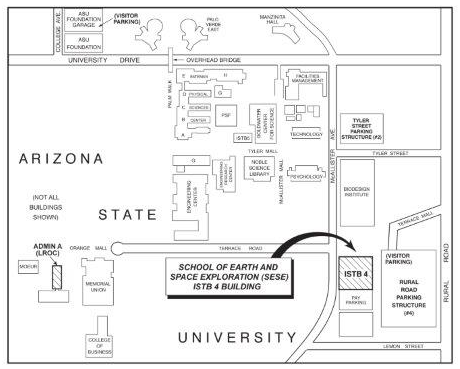 Please park in the Rural Road structure directly East of SESE. Parking validation will be provided.
---
For more information, contact Scott Smas at scott.smas@asu.edu or at 480-727-2153.

The Space Science and Technology Initiative