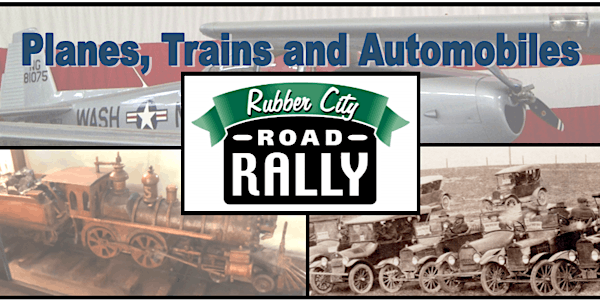 Planes, Trains & Automobiles - 18th Annual Rubber City Road Rally
Location
John Brown House
514 Diagonal Road
Akron, OH 44320
Planes, Trains and Automobiles is the theme for the 2022 Family Friendly Rubber City Road Rally on Sunday, August 14th.
About this event
Premier Sponsors Bob Hutchison & Lora Suttles and Tom Hutchison invite you to join them for an adventure through Summit County for the 18th Annual Rubber City Road Rally - Planes, Trains and Automobiles.
Register by Friday, August 5th!
A family friendly event, the cost is $25 per car with advance registration required. Your rally registration includes admission at the end of the route for the MAPS Air Museum in southern Summit County.
Patron car tickets are available for $200 and include goodie bags and special invitations. Patron purchases include admission to all the series events for the 2022 Road Rally.
The Schreckenberger Family (Chas, Kim & Sarah), co-chairs of the series, have made plans for all attendees to receive a tour of the unique museum after participants turn in their rally answers. The route will be short and sweet to allow plenty of time to interact with the interior and exterior exhibits.
Lunch will be available under the tent at the John Brown House starting at 11:30 a.m. Join us then or come in time for the rally instructional meeting at 12:30 p.m. and grab a sack lunch to take on the drive. Raffle baskets will be available with proceeds benefiting the Society's educational programming.
The first car will start its engine at 12:45 p.m. with guests expected to arrive at MAPS by 2 p.m. The museum closes at 4 p.m.
Dress casual and comfortable for the drive and MAPS Air Museum adventure. This is a rain or shine event. Most of the MAPS museum is inside.
2021 and 2022 patrons are invited to join Bob, Lora and Tom at Pick's Table 530 on the Portage Lakes for an after party gathering available 3:30 p.m. - 5:30 p.m. for hors d'oeuvres and drinks.
Save the Date: The second leg of the Road Rally is tentatively planned for October 23rd and the third and final leg on December 11th.