Plan your MBA: GMAT Workshop + Master Class on the Toronto Housing Bubble
Description
DESCRIPTION
Are you planning to take the next steps towards an MBA? We invite you to participate in our forthcoming event in Toronto:
Learn insider information on the MBA Admissions at IE.
Participate in a workshop to learn 7 secrets for achieving 700+ GMAT scores.
Attend a Master Class with IE professor Rolf Strom-Olsen on the Toronto housing bubble and its impact on the Canadian economy.
AGENDA

5:30pm – Arrival and Refreshments
6:00pm – Insights into MBA Admissions (presented by IE Business School)
6:15pm - 7 secrets for achieving 700+ GMAT scores (Presented by Sergey Kouk, Admit Master)
7:15pm – Wine and Tapas Break
7:30pm – Masterclass: The Toronto Housing Bubble and it's Impact (Presented by Rolf Strom-Olsen, IE Professor)
ABOUT THE TALKS
- GMAT workshop: 7 secrets for achieving 700+ GMAT scores
Learn from an expert GMAT trainer from Admit Master to learn 7 secrets for achieving 700+ GMAT scores. During the session, you will learn:
1. How to manage your time: Many novice test-takers complain of not having sufficient time on the test. However, running out of time is a symptom of a bigger problem. Learn how to properly manage your time, both during preparation and during the test.
2. How to incrEase your retention: With so many things to remember, you need advanced strategies to increase retention that will help you in all areas of your study, even during your MBA years.
3. Five other secrets to a 700+ GMAT: Learn how to take a disciplined approach to studying for the exam that will result in higher scores and that you will enjoy.
- Master Class: The Toronto Housing Bubble and it's Impact
Canadian housing prices have been on an upward trajectory for almost two decades, a relentless increase that was only briefly stalled by the global depression in 2008/09. Across Canada, the real price of a single family home has increased significantly since 2000 in many metropolitan areas. Nowhere has the impact of this shift been felt more acutely than in Canada's hottest real estate market, Toronto.
Over the last several months, discussion of the Toronto property market has become increasingly heated. Even the most sanguine analysts mow concede that values in the Toronto market have become dangerously overheated. Recent legislative efforts to tamp down on foreign speculation in the market reflect growing popular anger over the increase in prices, as new buyers are being crowded out and the cost of debt-service on even a modest home in the GTA is overwhelming the reach of a typical family income.
Like all asset bubbles, the Toronto real estate market has created a feverish climate for idiosyncratic logic, narrative distortions, and outright myth as part of a collective effort to explain the phenomenon. Meanwhile, the potentially adverse impact on the economy, not just of the GTA but the country as a whole, continues to grow.
In this talk, we will break down some of these myths and push through the fuzzy math to explore the underlying conditions which have allowed the bubble to persist for so long. We will then consider the potential impact on the larger Canadian economy and ask what, if anything, should be done to soften a potentially very hard landing for this soaring market.
ABOUT THE SPEAKERS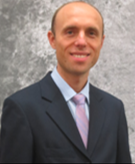 Sergey Kouk is a rocket scientist-turned-GMAT trainer who has been teaching the GMAT professionally for 7 years. Having scored 750 on the first attempt, he's helped thousands of candidates learn how to think outside the box, ace the test, make the right decisions, and achieve ambitious MBA admissions goals.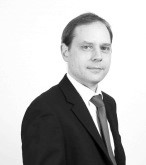 Rolf Strom-Olsen earned his BA from the University of Pennsylvania, his MA from McGill University and his PhD from Northwestern University, all in History. A former Fulbright scholar and Social Science Research Council Fellow, Rolf has been Professor of Humanities at IE Business School since 2010. His MOOC "Critical Perspectives on Management" has been available on the popular Coursera platform since the beginning of 2014.