Description
Event Date: Sunday, February 17th 7pm ET
This Weeks Topic: How to Create a Plan for The Life You Want
On the next Plan the Week Live we're talking about Lifestyle Design for ambitious women. Have you ever felt the life you desire might not happen? Beach vacations, healthy body and being a thriving business owner seem far away?
In this workshop, you'll learn how to develop a plan to live the lifestyle you desire including, how much money it will take to get there (it's less than you think). When the workshop ends you'll be inspired to act and start living your best life.
You'll learn to:
Discover the #1 goal you should focus on for the next 90 days

Use mentors and accountability can accelerate your success

Create a roadmap to upgrade your life including traveling or hiring an assistant on a budget

Use routines to ensure you consistently follow-through and stop dropping the ball
Plan the Week Live is Sponsored by Daily Success Routine www.dailysuccessroutine.com
This workshop is ideal for busy professional women that are running a business or working a 9 to 5 with plans to start or grow a side business. We'll also share on how the Daily Success Achievers Club can help you get more in the next 90 days than you have in the last 6-months.
JOIN HERE - > https://zoom.us/meeting/register/a24af6be36c48bf234538d7d4481ef37
Imagine having a strategy for what needs to get done and knowing how to block out time to do it. That's what Plan the Week Live is all about. In this live talk series, we'll walk you through how to plan and accomplish a life goal you been putting off or struggling to execute.
JOIN HERE - > https://zoom.us/meeting/register/a24af6be36c48bf234538d7d4481ef37
Jamila Payne, CEO Daily Success Routine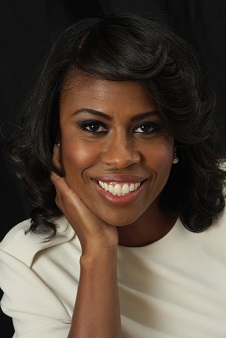 Jamila Payne is the CEO of Daily Success Routine, an e-commerce company specializing in day planners, goal -setting notepads and seminars that help busy professionals manage their current life priorities and achieve big personal, career and business goals. The company aims to revolutionize the way we work to include more freedom and personal fulfillment in and out of the office.
Jamila has been featured in Instyle Magazine, The New York Times, and Wall Street Journal to name a few. ​Checkout her recent feature on 6ABC
• What to bring: pen, paper, smiley face
• Important to know RSVP in order to get the call & details and participate live