Plan for Success in 2012

Monday, November 14, 2011 from 10:00 AM to 5:00 PM (GMT)
Event Details
BUSINESS PLANNING: ACHIEVE IN 2012
INTRODUCTION | WHAT YOU'LL LEARN | AGENDA  | YOUR FACILITATOR | INCLUDED
It's often said that if you fail to plan, you plan to fail.
It may be a common wisdom, but it is much easier said than done. Who likes planning anyway?
It takes ages; needs a lot of time without distraction; a clear idea of what is being planned; how to get there in easy, manageable chunks; and a bit of thinking about when this can all be fitted into your everyday work.
You feel exhausted even thinking about it. Besides, plans go awry so what's the point anyway. Right?

Wrong!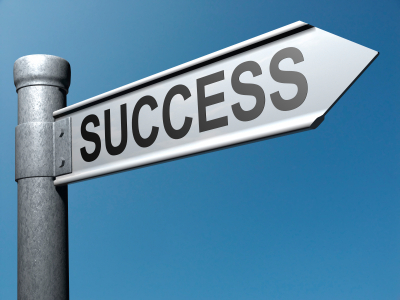 Planning is easy. Yes, it takes a bit of time, but it can be done much quicker than you think and in a way which motivates and inspires you.
There are countless techniques you can adapt to your working style. There are ways to make it easy to stick to and smart to work with. Yes, there are ways to make sure you succeed every time.  
This is what this workshop is about. Making sure 2012 is your year, your year for success and achievement.
And it all starts with a plan. Yes, a clear action plan in manageable chunks which aligns to your strategy, uses your strengths, and is realistic to boot. 
Ultimately, this day is there to set you up for a successful 2012.

And within 2012, you can take advantage of the Action Groups which are intended to make sure you are sticking to your plan and looking at creative ways to overcome the obstacles which appear in your path so you stay on track, focused, and ploughing ahead towards your ambitions.
With a clear idea of what you are going to do and when, you are already 80 percent there.
INTRODUCTION | WHAT YOU'LL LEARN | AGENDA  | YOUR FACILITATOR | INCLUDED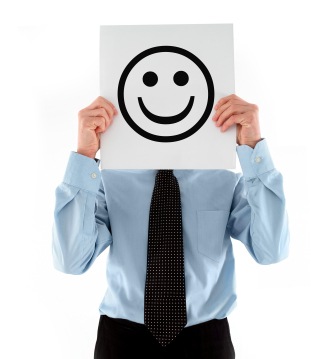 As you'd expect, after spending an entire day with someone who knows how to plan and get things done, you are bound to learn a thing or two.

Here are a few…
You'll learn the fundamental concepts of creating a realistic plan which sees you ready for action.
You'll learn the different methods you can adapt, or adopt, to your unique working style so they fit like a glove.
You'll learn how to make it manageable, realistic, and achievable.
You'll learn how to expect the unexpected so you stay on track.
You'll learn methods, techniques, and tools to take with you and use forever.
You'll learn how to create a solid goal and use analysis techniques to make it rock solid.
And, you'll leave with a solid, achievable plan for 2012.
INTRODUCTION | WHAT YOU'LL LEARN | AGENDA  | YOUR FACILITATOR | INCLUDED
AGENDA

It's a packed day. Your time is valuable, and for that reason, the 2012 Business Planning day is paced to get the maximum benefit for your investment.
Following on from the workshop day itself, you are offered the option to attend the "Action to Accelerate" sessions from January 2012. These sessions are a two-hour group get-together where your progress is reported back, challenges discussed, and decisions made. It's recommended you attend at least three to make sure you get there and more details are provided on the day.
More about the day itself:

9 am:
 Start.
 1st Session:
 A plan is nothing without a starting point. In this session you work on the end point, that is: What would you like to achieve in 2012?
This refined to ensure you are sure it's realistic, measurable, and builds on your strengths. Along the way, you'll learn the success secrets of SMART goal-setting and how to avoid failure.
11am:
Break with tea/coffee/soft drinks and snacks
2nd Session: 
The second stage in creating a winning plan is using a simple and effective SWOT analysis to make sure you have thought everything through. SWOT analysis coupled with a strong strategy, and a solid goal means the rest of the day is spent in productive planning.
This session is about setting up a solid foundation on which to build a plan.
3rd Session:
The third stage is to choose a method which suits the way you work. Your facilitator will be introducing four proven methods: Time Line Planning, Stepped Planning, Post-it Planning, and the Walt Disney method. Each are tried and trusted. After this, you get to choose and adapt if necessary, the one which works for you.
12:50
2-course buffet lunch
4th Session:
The afternoon is about creating the plan. Believe it or not, by this point you'll be halfway there, and from here on, the emphasis is on doing. That is, doing the plan. Once the plan is underway, your facilitator will introduce even more concepts, those of evaluation and contingency. With these you are better prepared for the unexpected, and because you are better prepared, your plan has an even greater chance of successful completion.
15:00
Break with tea/coffee/soft drinks and snacks
5th Session:
Actions speak louder than words. For this reason the fifth session is all about action. You'll be perfecting your action plan in this highly practical session.
6th Session:
The last session of the day looks at time management and methods to stay on track and progressing. Great plans can fall apart without these two elements. By the end of this interactive and practical session, you'll have the makings of a great plan and the tools and techniques you need to make it happen.
17:00
The end of the day. Wow, you're going to sleep well tonight.
INTRODUCTION | WHAT YOU'LL LEARN | AGENDA  | YOUR FACILITATOR | INCLUDED
All training materials and your facilitaor for the day
Parking and WiFi
Unlimited refreshments and snacks
A two-course buffet lunch
Your planning workbook
INTRODUCTION | WHAT YOU'LL LEARN | AGENDA  | YOUR FACILITATOR | INCLUDED

Paullette is passionate about happiness in people and profits in business. She works with people who need a little more of either in their lives or business. She has owned two successful businesses, and in addition to a highly successful corporate career, is mom to two and a proud holder of an MBA.

Professional development is high on her agenda with a Personal Performance Coaching accreditation under her belt and further accreditations in other coaching fields and NLP close to completion.  Determined to share her extensive knowledge, she is also aiming to complete a teaching qualification by the end of the year.

Paullette works with people to achieve the life they want and to create their ideal businesses. She is results-driven and takes enormous pride in the achievements of her clients, of which there have been many.

She is well-known for getting things done, which is probably why she held a massively successful career in planning, project management, and programme management. Paullette shares the tools and techniques she has learnt in the real world and in the academic world with her clients to help them bring a dose of sense, structure, and strategy to their businesses.
Contact Paullette:
LinkedIn: http://uk.linkedin.com/in/paulletteschwartz
Twitter: http://www.twitter.com/ideal_coach
Web: http://www.ideal-business.co.uk
Paullette's Feedback:
"Paullette delivers information in a very concise and easy to understand manner. She really did help me lift the fog I had and put a clear action plan into place." Prabha Shiyani
"Paulette is a very intuitive trainer, very responsive to everyone's needs and constantly checking with everyone in the room that they were following her and making sure everyone's expectations regarding the course were met. " Uzma Afzal
When & Where
Hook Heath Road
GU22 0QH Woking Byfleet
United Kingdom


Monday, November 14, 2011 from 10:00 AM to 5:00 PM (GMT)
Add to my calendar