Description
PeopleForBikes is proud to announce the PlacesForBikes Workshops – a series of helpful, inspirational single-day training events for city leaders working to improve bicycling in their communities.
Each workshop will feature inspiring speakers, panel discussions, group conversations, and peer-to-peer networking. Our goal is to help develop local action plans that accelerate progress for biking.
Centered around the PlacesForBikes City Ratings program – an annual data-driven assessment of a community's progress for bicycling – the workshops will help city leaders pinpoint improvements and take action to make riding better for everyone.
---
Keynote Speaker: Charles Brown, MPA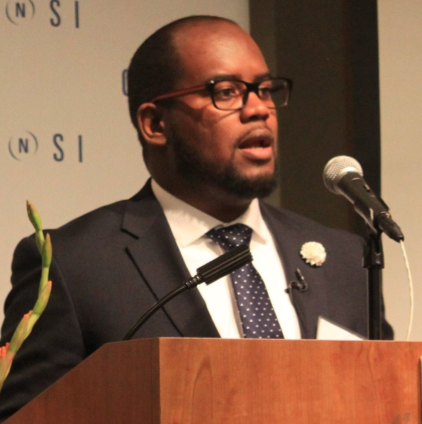 Charles T. Brown, MPA is founder and managing principal of Equitable Cities, LLC—a nationally known urban planning, policy, research, and multimedia firm working at the intersection of transportation, health, and equity. He also serves as a senior researcher with the Alan M. Voorhees Transportation Center (VTC) and adjunct professor at the Edward J. Bloustein School of Planning and Public Policy, both at Rutgers University.
He has 17 years of public and private sector experience in urban and regional planning, public policy, and research. He also has extensive experience in community outreach and engagement having worked with municipal, county, and state government agencies, for-profits, and non-profit organizations across the U.S. and abroad.
He has served as an instructor of courses on introductory and advanced environmental justice (EJ) for the National Transit Institute (NTI), Federal Transit Administration (FTA), and Federal Highway Administration. He is also part of course faculty at the Walkability Action Institute, funded by the CDC, and serves as a consultant to Smart Growth America. He served as an instructor for thirty (30) deliveries of the New Jersey Department of Transportation Complete Streets Course and trained chronic disease coordinators throughout NJ on behalf of the New Jersey Department of Health.
He serves as a Trustee with the Urban League of Essex County (NJ) and as a member of the Board of Directors with America Walks. He is also a member of the Transportation Research Board (TRB) Pedestrian Safety Committee, TRB Bicycle Transportation Committee, and the Region II Healthy Equity Council.
His work has been published in several international journals as well as featured by or quoted in the New York Times, Streetsblog, CityLab and various other national and local media outlets.
He is the recipient of several notable honors in transportation and receives invitations to speak locally, nationally, and internationally. He is a military veteran and a recipient of the Mississippi Commendation Medal and Global War on Terrorism Service Medal.
He is currently producing a documentary which explores the impact (i.e., social, political, economic, and health) of over-policing black mobility in the U.S. He also just assisted the Virginia Department of Health in the establishment of its first-ever Walkability Action Institute.
He currently resides in New Jersey with his wife and three kids.
---
Agenda
9:00am Registration & Check-In
9:30am Welcome and Opening Remarks
10:15am Panel Discussion: Adapting to the Future of Mobility
11:30am Lunch
12:00pm Keynote Speaker: Charles Brown, MPA
1:15pm Action Planning: Accelerating Our Progress
4:00pm Closing Remarks
---
Please direct any inquiried or questions about the PlacesForBikes Workshop to placesforbikes@peopleforbikes.org.