Places of DC Photo Competition

Ends Monday, May 25, 2015 at 11:59 PM
Event Details
FotoDC is proud to announce the:
Places of DC Photo Competition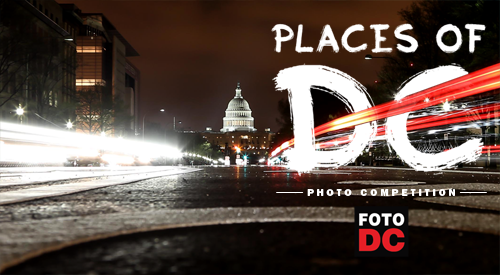 Photo by Armando Gallardo 
DC is simultaneously one of the most iconic and most under-represented urban landscapes in the country. We invite you to yes, turn your lens to the monuments and things that make Washington recognizable to the world but also to go exploring: the secret trails, the alleys, the street art, the diversity of our neighborhoods - they are all a perfect opportunity for creating a visual snapshot of our city in 2015.
Rewards
1st Prize – $400 & A Lomo'Instant Boston Edition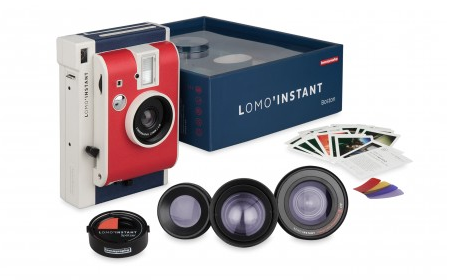 Here is another way to enjoy analogue experience and capture great memories in an instant!
This package includes 3 creative Lenses - Fisheye, Portrait & Closeup.
($169.00 Value) 
2nd Prize – $250
3rd Prize – $150 
PLUS
Exposure During FotoWeekDC
Online Galleries on FotoDC.org
AND
All winners will be featured in a month-long gallery at the W Washington DC.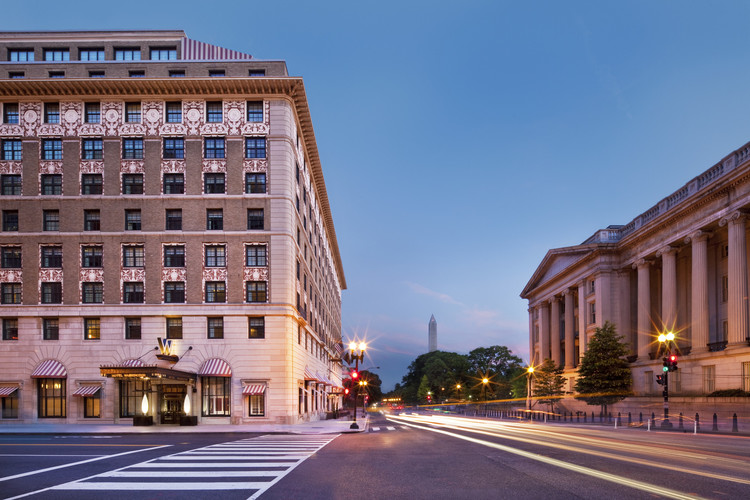 Contest Judge – Frank Hallam Day
 Fine Art Photographer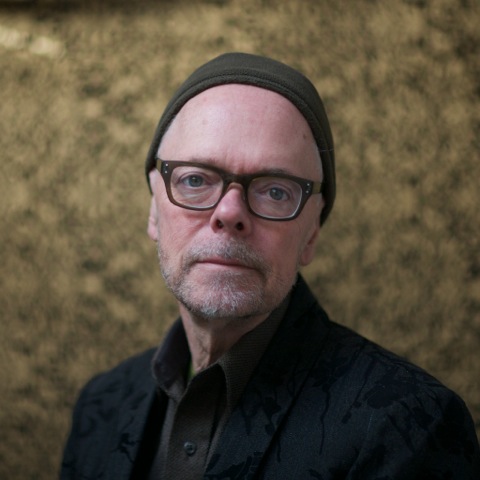 Frank Hallam Day is a fine art photographer based in Washington DC. He was the winner of the prestigious 2012 Leica Oscar Barnack Prize as well as the Bader Prize in 2006, and numerous other awards, commissions and grants. His work has been widely exhibited within the United States and abroad, and has been collected by the Berlinische Gallerie und Landesmuseum Berlin, the Baltimore Museum of Art, the Orlando Museum of Art, the Portland Art Museum, the Corcoran Gallery and the San Diego Museum of Photographic Arts, among others. In 2013 he executed a photographic commission for the Pew Charitable Trust and for Rosslyn, Virginia, and was awarded a grant for a residency at the Virginia Center for the Creative Arts. A monograph of his photographs of RV's at night in the Florida jungles was published by Kehrer Press in 2012, and won a prize from Photo District News the following year. His work has often been concerned with the fraught relationship between man and nature, as in the RV series and earlier work on the manmade landscape along the eastern littoral of the U.S. Much of his work is also concerned with the semiotics of culture and social history, as in his series on the impact of globalization on African culture, and on the erasure of cultural, political and personal memory in the rebuilding of East Berlin in the 1990's. Day is currently working on a series on abandoned phone booths in Bangkok. He is represented by Addison/Ripley Fine Art in Washington, DC.
 Pricing
Open Now through May 22nd at Midnight
1-4 images

$10 per image

5+ images

$8 per single image

 
Details
Instructions on how to submit images will be sent with the order confirmation.
Images created via any form of photography will be accepted for consideration (film, digital, mobile phone, and alternatives processes), but must be submitted electronically.
FotoWeek DC, a 501(c) 3 non-profit organization, is committed to raising awareness of the power of photography everywhere, in all its forms.
The winners will be announced in the first week of June 2015. The winning images, favorites, and honorable mentions from each of the categories will be shown online and exhibited during the dedicated W Hotel DC Faces & DC Places exhibit and during FotoWeek 2015 at the Former Spanish Ambassador's Residence.
Enter Our Additional Contest:
https://facesofdc.eventbrite.com
Organizer
The annual FotoWeekDC festival presents dynamic and provocative exhibitions, programs and events. Through local and international collaborations, FotoWeekDC brings world-class photography to DC and provides exposure for photographers working worldwide.