Location
Praza do Teucro
Praza do Teucro 16
36002 Pontevedra
Spain
Refund policy
Refunds up to 30 days before event
Eventbrite's fee is nonrefundable.
Creating better cities together. We are pleased to welcome you to participate and attend the 5th Annual Placemaking Week Europe.
About this event
Pontevedra generates tremendous inspiration and innovation, offering an exemplary model of a human scale city; dense and diverse in its functions, in which everything you need is accessible within walking distance. As the experience of pandemics and conflict has shown, the value of a city is not only in its physical proximity. Along with it, a thriving city must also meet relational proximity, through which people have plentiful and equitable opportunities to meet, support, and care for each other and the environment.
By placing social innovation, the commons, and local communities at the heart of a co-creative process, the placemaking approach helps create healthier, more resilient, and more equitable public spaces lasting for the future. Addressing such challenges and opportunities will be a core component of this global conference.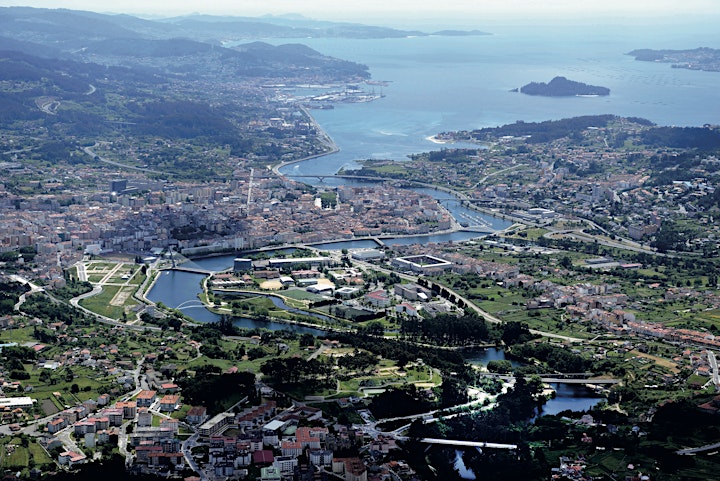 What is Placemaking Week Europe?
Placemaking Week Europe is Europe's founding and largest placemaking festival. In the spirit of collaboration and inspiration, over 400 practitioners meet every year to share knowledge, learn and network. The host of the fifth edition is the city of Pontevedra in Spain. A place that for the last twenty years has been an example of how to organise a city around people. Drawing on their positive example, we will look to the future. Together. With you.
When is the event happening?
The event dates for Placemaking Week Europe in Pontevedra are September 27- 30, 2022.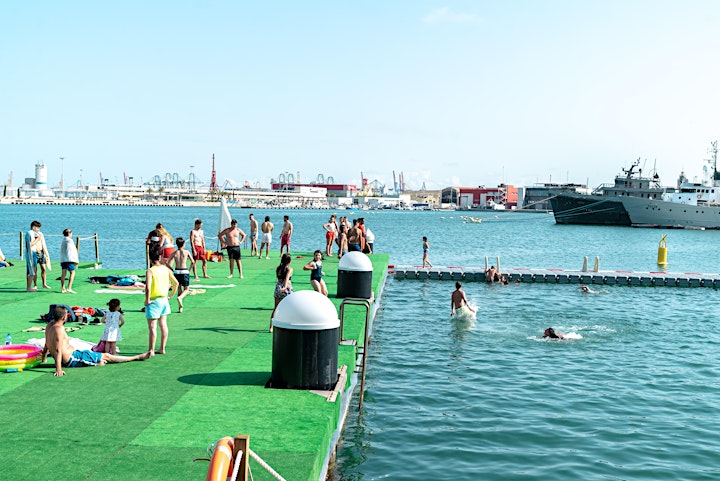 What are the thematic focuses of this year's edition?
Together we will reflect and react to four key themes that are central to thinking about the future-proof cities around the globe - using the excellent case study of Pontevedra as learning grounds, and further, a testbed for innovations:
Pontevedra wants to keep and attract a new generation of creatives and relate their work with public space and public infrastructure. By creating a productive, conducive and motivating environment - as well as opportunities for partnerships between the community, businesses, markets or start-ups - the city will benefit by enriching public life through continuous innovations and contribute to the success of the place through local economic activity.
How can placemaking help innovation, attract new talents and expand economic opportunity for all?
What mechanisms should be put in place to ensure that urban innovation truly benefits the local economy and does not crowd it out?
What mechanisms should be implemented to make sure that it is truly benefiting and not pushing out local economic activity?
Example topics could include: Bolstering culture and craft in public space; How to optimise vacant buildings; Bringing new meaning to underused infrastructures (mobility shift, paper factory).
Pontevedra is leading by example when it comes to ensuring sustainable and long-term citizen engagement by placing great emphasis on resident voices and striving to be as close to the locals as possible - by meeting them on the city streets, listening to their stories and taking them along in policy-making. Only an effective, transparent and low-threshold collaboration between local government and community can help to activate the public space to its fullest potential.
How to engage in collaborative planning to implement an effective city of proximity in Europe?
How to develop an approach where bottom-up and top-down work together effectively to get the best out of urban spaces?
Example topics could include: Governance reform and citizen engagement; Coalition building; Use of digital tools to support participatory democracy; Placemaking strategy building
Pontevedra has a global strategy that aims to harmonise the relationship between nature, the river and the city; an opportunity that the city can now take advantage of on the way to its great urban transformation. This will promote and capitalise on the city's unique maritime culture and identity, and by bringing nature-based solutions to the urban environment. It will empower citizens to be part of the ecologically and economically efficient transformation of the city. A transformation that evokes urban resilience by uniting nature, people and the city; through city-wide strategies, as well as on-the ground placemaking interventions.
How to activate waterfronts for both vibrancy and restoration, that dually consider local resources?
How can we recover polluted and industrial areas with green and blue solutions while creating inclusive, sustainable and environmentally sensitive green spaces?
Example topics could include: Cleaning up waterfronts to interact with the water; Activating large sections for daily local use; Activating waterfronts for wonder, awe, and booming local economy in daily life; designing blue-green infrastructures to prevent erosion and protect biodiversity.
While addressing the problem of air pollution caused by automobile traffic, the pedestrianisation of Pontevedra has expanded the opportunities for social interaction. As a result, this strategy has increased the capacity of local communities to cope with urban stressors by creating strong and cooperative social networks, as well as by providing walkable, accessible and resilient public spaces that determine the sense of ownership for the citizens. Human scale development results in creating community wealth, improvement of safety and accessibility for all and determines innovation on the streets and in adjacent public spaces.
How does a human-scale and place-led approach improve the capacity of urban areas to survive, adapt and thrive no matter what kinds of acute shocks and chronic stresses they experience?
How can cities create the conditions to align goals with the real estate sector, implementing the right regulations and policies, to develop a city at a human scale that allows for interactions between people, buildings and streets - and also includes people-centred strategies that increase the capacity of local communities, environment, and economy?
Examples of topics could include: urban development with placemaking at its core; lessons from the covid-19 crisis ; the neighbourhood scale for building resilient cities; undertaking community-based planning.

How can I submit my interest to officially get involved?
Submit your interest before May 23 end of day via our official Placemaking Europe form to guide you through the submission process. We will communicate the results by June 9th to all submissions via email. Submit your interest as a session contributor here.
What happens if my proposal is accepted?
You will receive a 'Contributors Ticket', which will give you discounted access to all sessions and workshops at the event.
The Placemaking Week Europe team will have a monthly video call (Zoom) with you until August 2022 to help you develop your final session (as needed).
What is the important travel, accommodation, and scholarship info?
As Placemaking Europe is a festival based on co-creation and networking, where participants benefit from creating value together, travel and accommodation are not covered by Placemaking Europe. If you are not able to cover your own travel and accommodation costs, you can also apply for a travel grant/scholarship. We have limited availability. Submit your request here by May 31 stating your need and why you are motivated to attend and bring your insights to Placemaking Week Europe 2022.