PKUAANC Career Development Forum -- Being Smart And Working Hard Is Not Eno...
Description
Being Smart And Working Hard Is Not Enough
Keynote Speaker:

Wesley Hom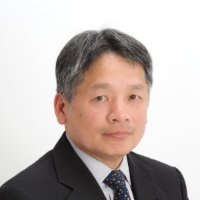 Abstract:
This session and talk is for all professionals. Have you felt like you've hit a professional ceiling? Are you working long hours, doing more for your company and still feel like you're going nowhere? Come hear about what skills and behaviors are needed to become a successful leader. Listen to what it takes to work smarter and not harder. It's not about taking tests and studying anymore, its not about memorizing, it's about how smart you work and how effective you are working with other colleagues in western global companies.
Agenda:
7:00-7:30 Pizza & Social
7:30-8:30 Workshop
8:30-9:30 Q&A
Speaker's Bio:
Former IBM Vice President and Managing Director
Ascend Vice President and national board member
Executive advisor to Stanford University's Graduate School of Business Advance Leadership Program
Wes was former IBM Vice President in the Systems and Technology Group with global responsibilities for overall execution of IBM's high-end server investments, strategies, sales, operations and emerging markets initiatives.
Today, he advises on business development, diversity, and leadership development for Ascend's global sponsors and respective organizations.
Previously Wes was based in Europe as Managing Director and IBM Vice President in the Industrial Sector. He held a variety of challenging positions at IBM, including Vice President of Global Communications Sector, Vice President of the Capital Venture Group, and Executive Director for alliances between IBM and independent software vendors. Wes also spent several years in Asia Pacific as Vice President for the Advance Technology Solutions and Vice President of Networking hardware and software businesses. Before going overseas, Wes went to Armonk, NY as an Executive Assistant in IBM's corporate office serving the Chairman, Vice Chairman, CEO, President, CFO and Sr. VP of Human resources.
Wes also chaired IBM's Asian Diversity group, where he was recognized as the "conscience & guardian" to the Asian community throughout IBM. Wes served on the boards of many professional and community organizations such as the Business Advisory Council of Organization of Chinese Americans (OCA) and International venture capital firms. He was recognized as one of the "2007 Outstanding 50 Asian Americans in Business" by the Asian American Business Development Center and received Organization Of Chinese Americans (OCA) 2008 Dynamic Achievers Award.
He is also executive advisor and co-developer of Stanford University's Graduate School of Business Advance Leadership Program. In collaboration with the University of California Haas School of Business, he is currently developing the Millennial Leadership Program.
Wes is a graduate of NYU's Stern School of Business with BS/CS and MBA degrees. He was a member of IBM's Certified Client Director Profession through the Advance Management Program at Harvard Business School.
Sponsor:
PKUAANC北京大学北加州校友会
中关村硅谷创新中心