Description
PizzaHacker is the HOTTEST comedy show in San Francisco, and that's not because it's the only comedy show above a pizza restuarant. The show is hosted by Ashton Tate (Stay after Class on YouTube) and Joey Avery (SF Sketchfest). They host the best up and coming comics in San Francisco and the show has featured comics from CONAN and Comedy Central, so you never know who'll show up.
TUESDAY 12/12 SHOW FEATURES:
BRANDON GARNER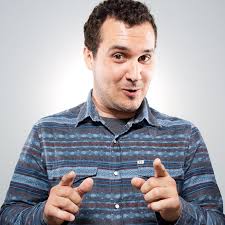 Brandon, with humble beginnings as a starbucks barista who was described as "tall" and "yeah, he's pretty tall", made the decision to become a stand-up comedian one one foggy night and never looked back. Proudly from the Bay Area, Brandon is now known as a comedian who is "not short", which he feels great about.
ALLISON HOOKER
Allison Hooker is a San Francisco based comedian and writer who regularly performs in the underground scene as well as prominent clubs such as Punchline and Cobb's. She is a member of #hellafunny crew, a comedy group that throws shows all over the Bay Area. She is the 2017 winner of the Heavy Weight Comedy Competition at Sacramento Punchline.
CHAD DENNICK
When Chad Denick started doing comedy, he drove four hours each way to open mics. Chad then relocated to the Seattle area to pursue his dreams and save hundreds of dollars in gas money. He can be seen regularly at the Tacoma Comedy Club and Laughs Comedy Club. Chad has worked with such comedians as Kevin Pollak, Marc Maron, Gary Gulman, Todd Glass, Emo Philips, and Dana Gould.