Description
PizzaHacker is the HOTTEST comedy show in San Francisco, and that's not because it's the only comedy show above a pizza restuarant. The show is hosted by Ashton Tate (Stay after Class on YouTube) and Joey Avery (SF Sketchfest). They host the best up and coming comics in San Francisco and the show has featured comics from CONAN and Comedy Central, so you never know who'll show up!
Tuesday's SHOW:
Zack Chapaloni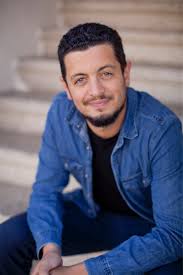 Zack Chapaloni's first performance was a solo rendition of "I've Been Workin' on the Railroad" in the 3rd grade. He killed. And though there wasn't a dry eye nor dry pair of pants in the house, Zack craved something more. Since then, Zack has been a semi-finalist in the TBS National Comedy Competition, the San Diego Comedy Competition and runner-up in the Central Valley Comedy Competition. He has established himself as a prominent comedian in the Bay Area, performing regularly at San Francisco's Punchline and Cobb's Comedy Club. Zack co-wrote and starred as "Todd Olsen" in the Metacafe series "PausePlay". He also appeared on season 2 of MTV's "Greatest Party Story Ever". Zack has opened for well-known comedians such as Norm Macdonald, Dave Attell, Jay Pharoah and Chris Hardwick.
Rebecca Rush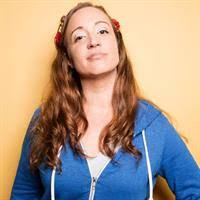 Rebecca Rush is an NYC based comedian and published, freelance writer. She regularly performs at Greenwich Village Comedy Cluband the Hartford FunnyBone. On top of her NYC & nationwide club work, she won a "Naked Roast Battle" at SkankFest last June with her tampon string hanging out. You may be surprised to hear that she doesn't hold back on stage and isn't afraid to bare her...soul to audiences big & small.
AND ALSO SOME OF THE BEST LOCAL SF COMICS