Description
PizzaHacker is the HOTTEST comedy show in San Francisco, and that's not because it's the only comedy show above a pizza restuarant. The show is hosted by Ashton Tate (Stay after Class on YouTube) and Joey Avery (SF Sketchfest). They host the best up and coming comics in San Francisco and the show has featured comics from CONAN and Comedy Central, so you never know who'll show up!
Tuesday's SHOW:
Torio Van Grol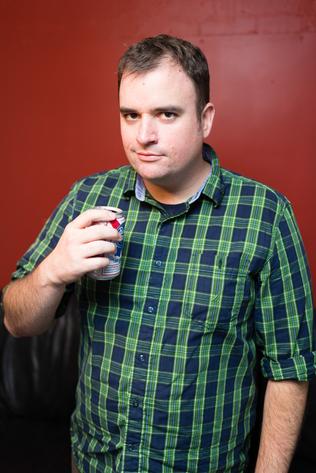 Torio Van Grol was first discovered by a gentleman naturalist in 1676, causing an uproar among the clergy, who claimed that he was placed on Earth by God as a test of faith. After much careful study, Torio has been widely accepted as real, though some controversy lingers. Many people believe that early humans coexisted peacefully with him, even caring for him and riding on his back as a form of transportation. But Torio is not strong enough to carry people, instead relying on speed, cunning and a bulletproof eBay rating for survival. ​
In 2016, he was listed as one of the Bay Area's best stand-up comedians by SFist. He won the title, "Best Joke of 2015" by the award-winning SF blog Courting Comedy. Torio has performed at SF Sketchfest for the past three years, as well as many other comedy festivals including Comedy Central's Cluster Fest.
Dave Nihill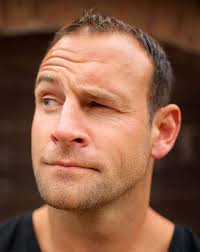 Born and raised in Dublin, Ireland, David is the author of the best-selling book Do You Talk Funny? and the Founder of FunnyBizz Conference. His work has been featured in Inc., Lifehacker, The Huffington Post, Fast Company, Entrepreneur, Forbes, NPR, The Wall Street Journal,The Irish Independent and The Irish Times.
"One of the best speaking coaches out there" according to Forbes.com, David's program with over 27,000 students has been featured by Prezi as one of the best training courses for presenters. His book remains one of the highest rated in the world on the (usually not so wildly exciting) topic of public speaking and his content has been read by over one million people.
A sought after international business speaker, David has also performed standup comedy at leading clubs including Cobbs, the Comedy Store, the Improv, the Punchline and the Upright Citizens Brigade, even though he strongly denies being a comedian and is well aware most people don't understand his accent. As a storyteller he finished runner up in NPR's the Moth's largest US story telling competition and has won multiple Moth Storyslam competitions.
Ashton Tate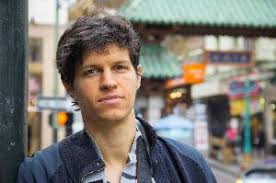 Ashton Tate's dream job has always been to manage a comedy club, so he felt that starting standup was the best way. Since then, he's been expanding the consciousness of crowds through laughter across the United States. He began his career in Jacksonville FL and has since moved to the city of San Francisco where he can be seen performing just about every night of the week. Plus you can catch his act in Los Angeles at Flappers Comedy Club.
He has been named as a "Comic to Watch" by Broke Ass Stuart and has performed on the Kill Tony podcast during San Francisco's Sketchfest. He makes jokes on Twitter at @shtonTate and he is the creator of San Francisco's fastest rising comedy troupe: Stay After Class.