Description
PizzaHacker is the HOTTEST comedy show in San Francisco, and that's not because it's the only comedy show above a pizza restuarant. The show is hosted by Ashton Tate (Stay after Class on YouTube) and Joey Avery (SF Sketchfest). They host the best up and coming comics in San Francisco and the show has featured comics from CONAN and Comedy Central, so you never know who'll show up!
Tuesday's SHOW:
Matt Lieb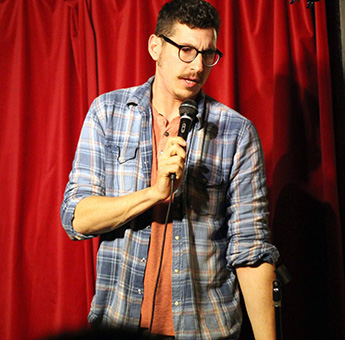 Matt Lieb is a comedian, writer, and actor from Los Angeles. As a stand up comedian in San Francisco, he was named one of the "2016 Best Comedians in the Bay Area" by SFist and has performed at the Bridgetown Comedy Festival 2017, SF Skecthfest 2013-2017, and the 10,000 Laughs Festival in Minneapolois. Matt's comedy has been featured on the VICELAND, Hulu, SeeSo, and Gabriel Iglesias' "Stand Up Revolution Radio" on SiriusXM. Currently, Matt is a correspondent on Emmy Nominated short form series The Star Wars Show, a writer/performer on Newsbroke on AJ+, and staff writer for Audible's original series Bedtime Stories for Cynics with Nick Offerman, where he has written for David Spade, Tommy Chong, Nick Thune, and more.
You can find Matt every month at the Nerdist Showroom in Los Angeles for his live show Follow That!
Phil Johnson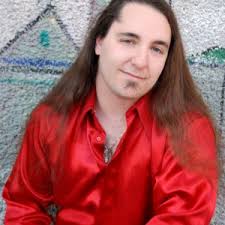 Phil Johnson is a man who gets mistaken for a woman, but only by those not paying attention. That revelation kicks off a battle for self-awareness where comedy and music are the weapons of choice. It's a battle that has taken Phil to such esteemed festivals as the Edinburgh Fringe and Sundance Film Festivals and the Top 8 Finals of the World Series of Comedy.
Drew Platt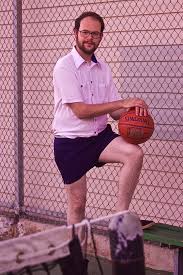 DREW PLATT IS A STANDUP COMIC FROM SOUTH MISSISSIPPI WHO STARTED DOING COMEDY IN NEW ORLEANS. AFTER DOING SEVERAL FESTIVALS IN THE SOUTH INCLUDING SXSW AND FUN, FUN, FUN FEST HE MOVED TO SAN FRANCISCO WHERE HE'S PERFORMED AT SOME OF THE COUNTRIES BEST COMEDY CLUBS, INCLUDING THE PUNCH LINE, COBB'S COMEDY CLUB AND DOC'S LAB. DREW HAS OPENED FOR COMEDIANS SUCH AS LOUIS C.K., SATURDAY NIGHT LIVE'S DARRELL HAMMOND, DAVID ALAN GRIER AND MANY MORE. HE RUNS A MONTHLY SHOW IN LOS ANGELES CALLED 'NO BIG DEAL' AT THE LYRIC HYPERION THEATER.