Description
PizzaHacker is the HOTTEST comedy show in San Francisco, and that's not because it's the only comedy show above a pizza restuarant. The show is hosted by Ashton Tate (Stay after Class on YouTube) and Joey Avery (SF Sketchfest). They host the best up and coming comics in San Francisco and the show has featured comics from CONAN and Comedy Central, so you never know who'll show up!
TUESDAY'S SHOW:
IRENE TU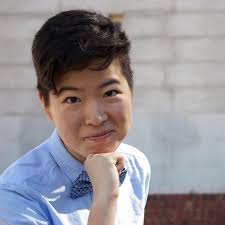 Irene Tu is a Chicago-born, San Francisco-based stand-up comedian, actor, and writer. In 2017, the San Francisco Chronicle singled her out as an "artist on the brink of fame," on the heels of being named one of the "Bay Area's 11 Best Stand Up Comedians" (SFist) and one of 20 "Women to Watch" (KQED). She has performed at SF Sketchfest, Bridgetown Comedy Festival, Riot LA and her comedy was featured on Seeso and Viceland. Irene has opened for comedians such as Anthony Jeselnik, W. Kamau Bell, Gary Gulman, Hari Kondabolu, and Aparna Nancherla.
ADRIAN MCNAIR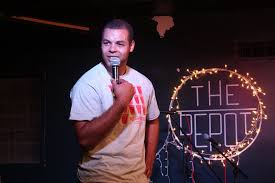 Adrian McNair is a San Francisco based stand up comedian who can't think of a better way to put his degree to good use. He recently made is television debut on Viceland's "Flophouse" along with being featured in various comedy festivals including San Francisco Sketchfest, Crom Fest Atlanta, Bridgetown Comedy Festival, and the Out of Bounds Comedy Festival. He is also a producer of the popular "Mission Position" and "Verdi Wild Things Are" comedy shows in San Francisco, and "Moonlight Comedy" in Oakland.
PHIL GRIFFITHS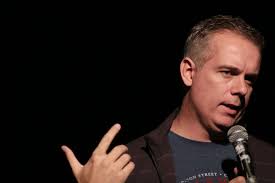 As far as mid-life crisis go, Phil Griffiths' wife stacks his career in stand up comedy as better than a drug addiction but worse than him having a mistress. With his dry deadpan humor, Phil performs all over the Bay Area and shares his slightly off observations on fatherhood. Phil has opened for Jermaine Fowler, Brad Williams and Myq Kaplan. Most recently Phil performed in the 2017 San Francisco Sketchfest and was a top ten finalist in the 2016 San Francisco Comedy Competition. He has also performed in the San Diego, Sacramento, Chico and Santa Cruz Comedy Festivals. Phil continues to host his own show Comedy Sharks, a successful stand up comedy showcase that he has produced in the Bay Area since 2013.