Description
PizzaHacker is the HOTTEST comedy show in San Francisco, and that's not because it's the only comedy show above a pizza restuarant. The show is hosted by Ashton Tate (Stay after Class on YouTube) and Joey Avery (SF Sketchfest). They host the best up and coming comics in San Francisco and the show has featured comics from CONAN and Comedy Central, so you never know who'll show up!
Tuesday's SHOW:
Andrew Holmgren
Andrew Holmgren embodies a rare combination of humility and good looks rarely seen before on this planet. The laid-back jokester performs with a certain reverence for irreverence and his succinct, clever sense of humor has caused people to call him a smart-ass more times than he cares to remember. Holmgren comes to party, based out of San Francisco, he has appeared on Viceland and was named SF Weekly's "Best Comedian" in 2014. Andrew produces the popular San Francisco comedy showcase 'FUNgeon', is a regular at the SF Punch Line and performs all over the country. He has appeared at SF Sketchfest, Savage Henry Comedy Festival and The Sacramento Comedy Fest, where he was named best visiting comedian.
Joe Gorman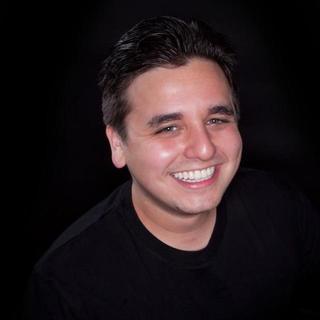 Conceived in the South, raised in the Midwest, and influenced by the West Coast, Joe Gorman is the embodiment of the American Dream. His comedy style has been described as both "funny" and "entertaining." Joe has performed all over the country, his greatest moment being kicked out of a bar in New York for being too drunk. You can see Joe regularly at the San Francisco Punchline, Cobb's, and any place where people cry out for justice.
Drew Platt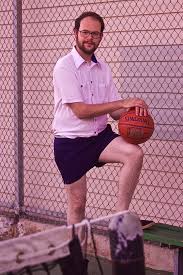 DREW PLATT IS A STANDUP COMIC FROM SOUTH MISSISSIPPI WHO STARTED DOING COMEDY IN NEW ORLEANS. AFTER DOING SEVERAL FESTIVALS IN THE SOUTH INCLUDING SXSW AND FUN, FUN, FUN FEST HE MOVED TO SAN FRANCISCO WHERE HE'S PERFORMED AT SOME OF THE COUNTRIES BEST COMEDY CLUBS, INCLUDING THE PUNCH LINE, COBB'S COMEDY CLUB AND DOC'S LAB. DREW HAS OPENED FOR COMEDIANS SUCH AS LOUIS C.K., SATURDAY NIGHT LIVE'S DARRELL HAMMOND, DAVID ALAN GRIER AND MANY MORE. HE RUNS A MONTHLY SHOW IN LOS ANGELES CALLED 'NO BIG DEAL' AT THE LYRIC HYPERION THEATER.