Description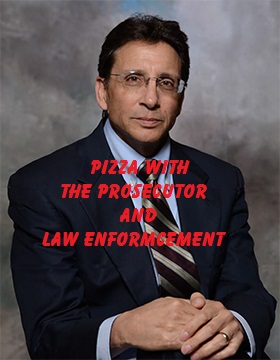 Please join us at our August LaPorte County Drug Free Partnership meeting for our first session of the Lunch and Learn series. This event is free and open to the public so all are welcome. We have a limited number of spots so please register quickly to reserve your spot.
Pizza and networking will take place in the upstairs library from 12-12:30, then the panel discussion and Q and A will be downstairs in the auditorium 12:30-1:30.
We plan on having these more often so be on the look out for further details. Our very own LaPorte County Prosecutor John Espar will be participating in a panel discussion along with some of our Drug Free Task Force Officers. They will be talking about the state drugs and alochol in our county, what they are doing as law enforcement and what we can be doing as citizens and fellow professionals in the field. We hope to make this an annual event.
When registering we encourage you submit any questions you may want answered relating to drugs and alcohol in our community. We want to make sure to have answers for you so the sooner you submit them the better.
Now a little about Mr. Espar.....
For the past 25 years, John has been in uninterrupted service as a prosecuting attorney. He began his professional career as an Assistant State's Attorney in nearby Joliet, Illinois. John's distinguished 10-year term as an Assistant State's Attorney, included the prosecution and conviction of some of the most-serious offenders charged during his tenure, including murderers, rapists and international drug traffickers. As the head of the Drug Asset Forfeiture Unit, John worked hand-in-hand with every law enforcement agency in the county, to seize and forfeiture the ill-gotten gains of drug trafficking.
John was born in 1961 in Michigan City. He's a 1980 graduate of Elston High School, and attended Indiana University in Bloomington where he received his degree with Honors in Forensic Studies and English. He received his law degree from the prestigious University of Southern California in Los Angeles. John resides in Michigan City with Yolla, his wife of 28 years and their three children. John and his family are members of Queen of All Saints Church. He's an avid runner, having completed both the Chicago Marathon and Boston Marathon.
If you have any questions, please feel free to contact Drug Free Parthership's Executive Director Jim Musial at 219-350-3070.