Description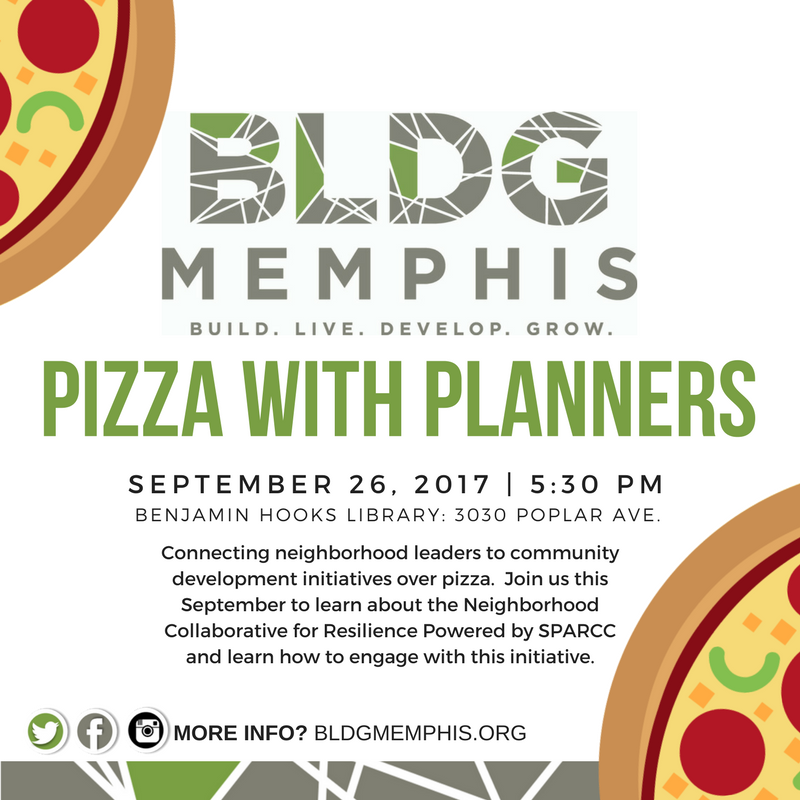 What is Pizza with Planners
Pizza with Planners is BLDG Memphis' ongoing series of free workshops for neighborhood leaders. Pizza with Planners participants gain a better understanding of how the system works, meet the people they can ask for help and ask questions to better understand how the topics relate to their neighborhoods. No, you don't have to be a planner.
Who is a neighborhood leader?
YOU are! Anyone who wants to learn about ways to make their neighborhood a better place to live is a neighborhood leader. In each session, we pull back the curtain on the process and provide "how-to" steps that can be adapted and utilized in attendees' own neighborhoods.
Do you have to register to attend?
Yes, would like you to register to ensure we have enough pizza to go around.
Need more information on Pizza With Planners?

Vist our website to learn more information.
See you there!
*correction: a previous version stated that the time was 7 - 10pm. The correct time is 5:30 - 7pm