Description
KEWL KIDZ PAINT
Presents A Pop-Up
PIZZA & PAINT PARTY
Thursday, April 5th at 1p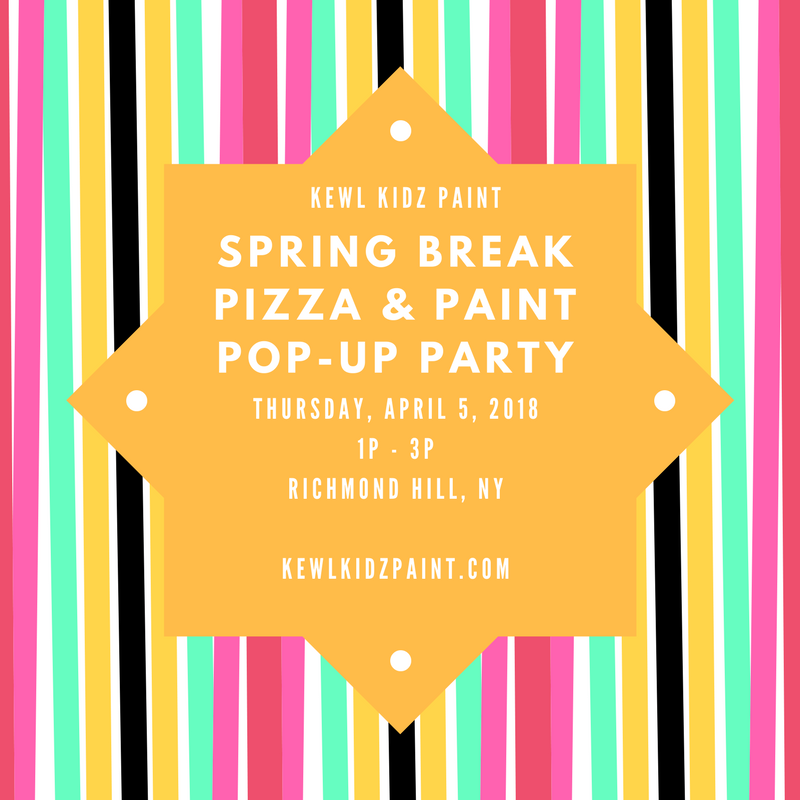 Don't spend all of Spring Break stuck at home. Bring your pint-sized Picasso to enjoy a fun afternoon of painting while you relax. Each child will leave with their very own masterpiece ready to be hung and displayed proudly. This workshop can be fun for children of all ages but is designed to be most entertaining for ages 5 - 10.
F.A.Q.
1. Do parents need tickets? Only if you plan to paint.
2. Do children have to be experienced artists? No, our facilitators go over basic vocabulary to ensure all participants have a basic understanding of art terms. This is not a technical class but one in which every child's painting is appreciated and complimented.
3. What's included in the ticket price? Each ticket holder will receive a slice of pizza, a drink, a canvas to be painted and taken home and a beret to keep at the end of the session. They also will be provided with a smock and art materials for the session.
Please feel free to reach out to us for any additional questions at 888-784-4447 or kewlkidzpaint@gmail.com