Pixels to Profit... From Kindle to Nook - A step-by-step hands on workshop to create top quality ebooks

Saturday, October 16, 2010 from 9:00 AM to 11:30 AM (MDT)
Event Details
Are you tapping into the fastest growing, highest profit publishing path? Why not?  You will after you attend...
From Pixels to Profit
A hands-on workshop to enable you to cash in on the exploding digital book market.
Get your book online in no time! A micro-niche publisher will reveal how he's generating hundreds of dollars/month in profit on Kindle alone & that's the truth :-)
October 16, 2010 – 9AM-11am – ONLINE - Via GoToMeeting
If you've written a book or intend to, you simply can't afford to ignore the fastest growing and highest profit market for your content – and that's the Kindle & Nook ebook marketplaces.
If you are a publisher with multiple titles, I promise you are leaving signficant sums of money on the table.
This workshop is limited to 15 attendees, so be sure to sign up early.  If you can't attend this workshop, please sign up below to be notified of our next workshop.
The proliferation of eReaders continues to gain momentum week after week.. and the longer you wait the longer you miss out on all that profit authors & publishers are enjoying.
The smaller number of titles available in the eReader marketplaces amount to less than 1/8 of all titles available on Amazon today. This is good news for the smaller independent publisher & self published author  - it's easier to stand out.  And when you do, you want to be sure you're as proud as your ebook as you are with your printed book.  There's no need to reinvent the wheel and we can show you the way.
Here's an example.  My book of interviews with entrepreneurs is currently ranking #1 on Google when you search for the term 'entrepreneur' in the Kindle store. This is because the default search sort is by relevance when you are shopping for kindle books – it's not by sales rank!  This is a huge for small publishers and self-published authors.  This is why you will likely find that if you are small publisher, you will probably outsell your print books – for the simple fact that your book shows up when people are searching for it!
(Click on the picture to see it on Amazon)
If you are ready to learn out to convert pixels to profit... whether it be Kindle or Nook – This workshop will walk you through the step-by-step process of creating top notch versions that rival the Kindle books you see from New York publishers!   It will be a result that you will be proud to put your name on.
It's time to go from Book to Nook… and also Kash in on the Kindle.
The agenda:
Hour 1: Getting your book into the mobi format for Kindle (Including proper formatting of covers, hyperlinked TOC, page breaks, section headers, margin troubleshooting, bookmarks, and more).
Hour 2: Getting your book into the ePub format (all of required tweaks to be sure your book will pass the ePub validator tool)
Hour 3: Uploading your book to Kindle, Barnes & Noble, iBookstore, and Google Editions. Note that you will be setup with direct accounts with each of these merchants, so be sure to bring all the relevant information: EIN #, checking #, routing #, etc..
This workshop is being offered at a special introductory price of only $197.  The price for subsequent workshops will be $297 or higher.
An amazing guarantee
Given the fact this publisher has earned over hundreds of dollars over the last 6 months from the sales of his Kindle books, you can & should expect a quick return on investment! In fact, we are so sure of this that if you don't receive your entire investment back within 6 months, we will issue you a check to make up the difference between your $197 investment and the royalties earned from your Kindle book*.
*Simply provide a screenshot from your DTP account of your bookshelf which shows the date your title was submitted and your sales report over a GoToMeeting session.
Can't attend? Our next workshop is right around the corner, and we will be offering a web-based version as well very soon. Sign up below to be notified of when & where and we'll also send you a discount coupon you can use towards registration.

Sign up for info on upcoming workshops * indicates required Email Address * Close
About the instructor: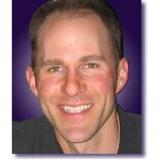 Brian Schwartz is the creator of the award winning 50 Interviews series.  Out of a need to provide his authors with additional sources of revenue, he has spent the last 18 months learning what it takes to be succeed in the digital book market.  Through the trial and error process of converting over a dozen titles for the eBook markets, he's refined the process and developed an easy to emulate template to streamline the publishing for any author or publisher.
Have questions about Pixels to Profit... From Kindle to Nook - A step-by-step hands on workshop to create top quality ebooks?
Contact KindleExpert.com
Organizer
KindleExpert.com
Brian Schwartz is the creator of the award winning 50 Interviews series and has published over 50 titles since 2009. Driven out of a need to provide his authors access to the digital book market, he created KindleExpert.com in 2010 to provide digital conversion and sales optimization services for other authors and publishers. Brian is a recognized expert in digital publishing and eBook conversion specialist who teaches workshops around the country. He's been featured on NBC & CBS, in the Denver Business Journal, and is the author of a monthly column for the Northern Colorado Business Report highlighting innovation and entrepreneurship throughout Colorado.
In 2012, Brian launched PixelsToProfit.com to offer new options in eBook publishing and expose the pitfalls in the ever changing era of self publishing.  Learn to take advantage of the exploding eBook marketplaces to generate extra income and exposure at PixlesToProfit.com