Pixels to Profit #3... From Kindle to Nook - A step-by-step hands on workshop to create top quality ebooks

Saturday, December 11, 2010 from 9:00 AM to 12:00 PM (MST)
Event Details
Are you tapping into the fastest growing, highest profit publishing path? Why not?  You will after you attend...
From Pixels to Profit
A hands-on workshop to enable you to cash in on the exploding digital book market.
Get your book online in no time! A micro-niche publisher will reveal how he's generating hundreds of dollars/month in profit on Kindle alone & that's the truth :-)
Saturday, December 11, 2010 – 9AM-Noon – CCU (10190 Bannock St., Northglenn, CO)

If you've written a book or intend to, you simply can't afford to ignore the fastest growing and highest profit market for your content – and that's the Kindle, Nook, & iBookstore ebook marketplaces.
Getting your book onto the digital readers such as the Kindle, Nook, or iPAD is not a trivial matter.  Brian Schwartz, creator of the award winning 50 Interviews series, will show how he's generating hundreds of dollars/month in profit directly from the major eBook marketplaces. You will learn to:
Convert your books to .mobi (Kindle) & .ePub (Nook & iPAD) (highest quality and fully compliant conversions)
 

Setup accounts directly with the resellers – Amazon, Barnes & Noble, and Apple – so you get paid directly.
Troubleshoot the most common formatting issues such as: covers, margins, hyperlinked table of contents, page breaks, chapter headers & titles, picture alignment, eReader navigation, and file size.
How to check your ePub files for full compliance (as required by the ebook sellers)
Upload your eBooks directly to Amazon, Barnes & Noble, and Apple.

How to make revisions to your eBook and pull sales reports.
There are serious consequences authors & publishers need to be aware of if you use a 3rd party aggregators (ie. Smashwords  & Scribd). What you don't know will hurt you! There is no setup cost with any of the vendors (Amazon, BN, Apple), and you don't even need an ISBN for two of them.
---
They say a picture is worth a thousand words... so if you've got a couple minutes, here's a video that shows you why you should seriously considering converting your book to an ebook!
---
Several of our Kindle versions are now outselling our paperback versions, here's why:
The smaller number of titles available in the eReader marketplaces amount to less than 1/8 of all titles available on Amazon today. This is good news for the smaller independent publisher & self published author  - it's easier to stand out.  And when you do, you want to be sure you're as proud as your ebook as you are with your printed book.  There's no need to reinvent the wheel and we can show you the way.
Here's an example.  My book of interviews with entrepreneurs is currently ranking #1 on Google when you search for the term 'entrepreneur' in the Kindle store. This is because the default search sort is by relevance when you are shopping for kindle books – it's not by sales rank!  This is a huge for small publishers and self-published authors.  This is why you will likely find that if you are small publisher, you will probably outsell your print books – for the simple fact that your book shows up when people are searching for it!
(Click on the picture to see it on Amazon)
If you are ready to learn out to convert pixels to profit... whether it be Kindle, Nook, iPad, or the soon-to-be launched Google Editions – This workshop will walk you through the step-by-step process of creating top notch versions that rival the Kindle books you see from New York publishers!   It will be a result that you will be proud to put your name on.
---
Comments from our past attendees:
"I had no idea how to convert my paper-and-ink publications to digital eBooks for Kindle, Nook and iPad--I didn't even know where to start! Brian's workshop has provided me with the tools I need. His proprietary eBook template has made digital publishing as simple as copying and pasting. I would recommend Brian's workshop to anyone who is scared to dive into the confusing world of ePublishing and needs a friendly, experienced guide to lead the way!" - Jacob Liechty, Africa Direct
"At first, I was very skeptical and it seemed like a lot of money, but you have made our work of publishing our book digitally MUCH easier and it was worth every dime! Thanks again. God Bless you in your work. -I la Devi
Part 1: How to use the provided template to get your book into the mobi format for Kindle (Including proper formatting of covers, hyperlinked TOC, page breaks, section headers, margin troubleshooting, bookmarks, and more). Getting your book into the ePub format (all of required tweaks to be sure your book will pass the ePub validator tool)
Part 2: Uploading your book to Kindle, Barnes & Noble, iBookstore, and Google eBooks. Note that you will be setup with direct accounts with each of these merchants, so be sure to bring all the relevant information: EIN #, checking #, routing #, etc..
Skeptical? Here's an amazing guarantee!

I'm so confident that your digital conversions will result in more sales & greater profit, that if don't receive your entire investment in this course back from your eBook sales within 6 months*,  I will write you a check to make up the difference. Now that's putting my money where my mouth is!
*Provided you submit screenshots from your Amazon, Nook, and Apple accounts which shows the date your title was submitted (with a date at least 6 months prior) and your sales reports.
---
Can't attend? Our next workshop is right around the corner, and we will be offering an online version as well. Sign up below to be notified of when & where and we'll also send you a discount coupon you can use towards a future event.

Sign up for info on upcoming workshops * indicates required Email Address * Close
NOTE: If you are instead looking just to have one title converted to the formats required by the eBook marketplaces, you can hire Brian to do the conversion for you. He's already done conversions for over a dozen other authors. Find out more at: www.KindleExpert.com
The videos below make a couple of important points about why it is worthwhile to either hire someone to do this for you or learn how by attending one of my workshops!
About the instructor: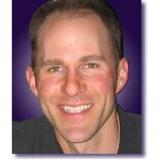 Brian Schwartz is the creator of the award winning 50 Interviews series.  Out of a need to provide his authors with additional sources of revenue, he has spent the last 18 months learning what it takes to be succeed in the digital book market.  Through the trial and error process of converting over a dozen titles for the eBook markets, he's refined the process and developed an easy to emulate template to streamline the publishing for any author or publisher.
Have questions about Pixels to Profit #3... From Kindle to Nook - A step-by-step hands on workshop to create top quality ebooks?
Contact KindleExpert.com
When & Where

Colorado Christian University (Northglenn Campus - off 104th)
10190 Bannock Street
Northglenn, CO 80260


Saturday, December 11, 2010 from 9:00 AM to 12:00 PM (MST)
Add to my calendar
Organizer
Brian Schwartz is the creator of the award winning 50 Interviews series and has published over 50 titles since 2009. Driven out of a need to provide his authors access to the digital book market, he created KindleExpert.com in 2010 to provide digital conversion and sales optimization services for other authors and publishers. Brian is a recognized expert in digital publishing and eBook conversion specialist who teaches workshops around the country. He's been featured on NBC & CBS, in the Denver Business Journal, and is the author of a monthly column for the Northern Colorado Business Report highlighting innovation and entrepreneurship throughout Colorado.
In 2012, Brian launched PixelsToProfit.com to offer new options in eBook publishing and expose the pitfalls in the ever changing era of self publishing.  Learn to take advantage of the exploding eBook marketplaces to generate extra income and exposure at PixlesToProfit.com
Pixels to Profit #3... From Kindle to Nook - A step-by-step hands on workshop to create top quality ebooks